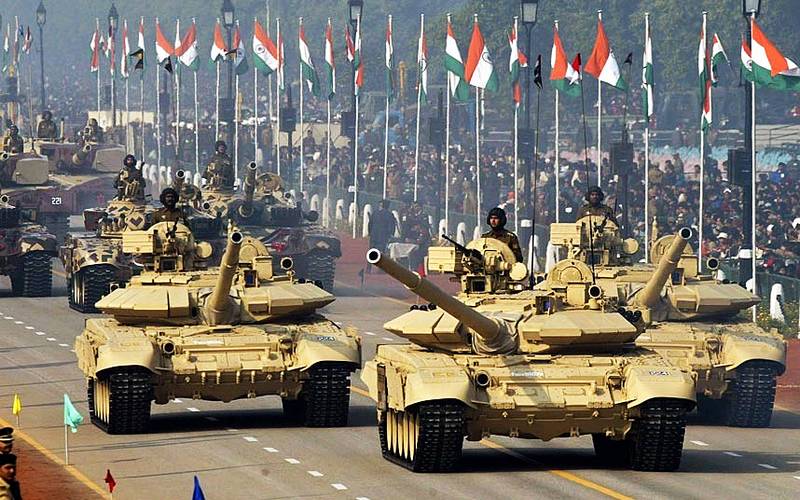 The Indian Ministry of Defense will pay Russia $ 1,2 billion for the transfer of production technology to India
tanks
T-90S. The contract for the production of Russian tanks was signed in early November. It is reported by Defense News.
The Indian Ministry of Defense has signed a new contract worth $ 3,12 billion, which allocated funds for the production of 464 main battle tanks T-90MS in the country and payments to Russia for technology transfer. Under the agreement, Russian Uralvagonzavod and Rosoboronexport will receive $ 1,2 billion for technology transfer, and $ 1,92 billion will be paid to the Indian government
armory
factories OFB (Ordnance Factory Board) for the assembly of 464 T-90MS tanks in the country. Payments to Russian companies will be made in rubles.
The Indian military department stressed that the new contract implies an increase in the share of Indian components in the production of tanks from 40 to 80%, however, it is impossible to achieve full localization of T-90C production in India. The main components of the tank, up to 45% of its cost - the engine and transmission - will be delivered from Russia.
At the same time, according to the agreement, Russian defense companies will have to take on a full guarantee of production and localization with the condition that fines be imposed on them if the project encounters delays in production or cost overruns. It is expected that the military-industrial association Ordnance Factory Board (OFB) and Uralvagonzavod will produce X-NUMX T-120MS tanks a year and complete the project within four years. The tanks will be assembled at the HVF Avadi plant from car kits that will be supplied by the Russian corporation.
The Indian military expects to receive an 464 T-90MS tank to equip ten tank regiments of the Indian army, with the first 64 tanks to be delivered on time from 30 to 41 months from the date of signing the contract.