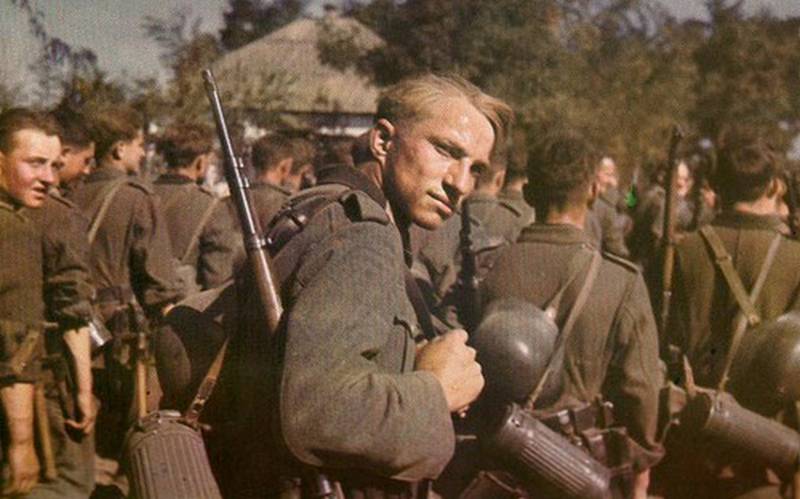 The German government considers the reparation problem to be finally and irrevocably resolved: Germany owes neither Poland nor Greece for the damage caused by the Nazi regime during the Second World War. However, a number of German authors disagree with this point of view, calling for Russia to be included in the solution of this issue.
Claims are wealthy
The official position of Berlin is called the "legally unreasonable and irresponsible" historians Karl-Heinz Roth and Hartmuf Ruebner. This is written by the largest German daily newspaper Süddeutsche Zeitung.
As the author of the material, Stefan Lechnstaedt, who examined their work, notes, Poland still has not named the amount of damage inflicted by Germany, "which is responsible for the killings and destruction in World War II." Parliament is trying to figure out the amount of damage, operating in numbers from 800 billions of euros to more than two trillion.
According to historians, the refusal of the NDP in 1953 from reparations concerned only the GDR, but not a unified Germany. The Two Plus Four Agreement of the 1990 of the year finally settled only the German question, which provides grounds for making claims from other countries.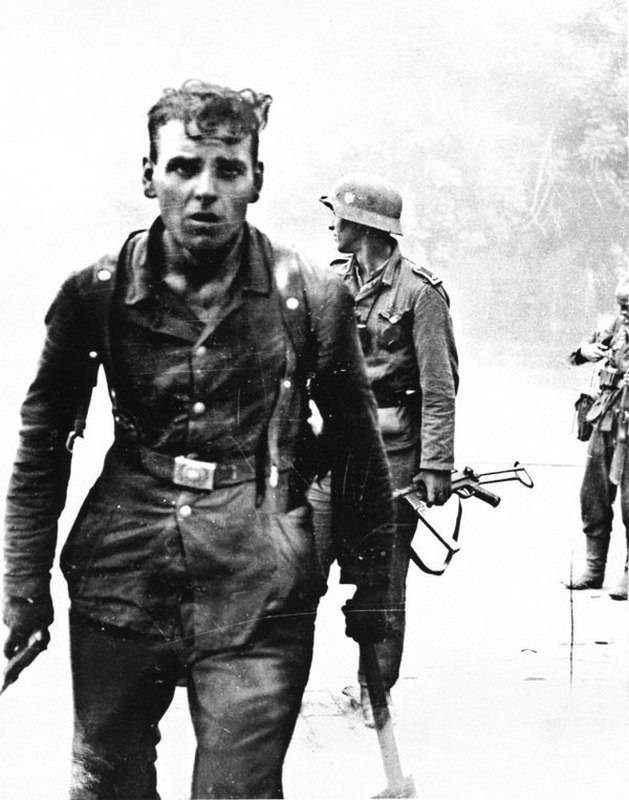 Wehrmacht soldier after a street battle in Novorossiysk. 1943 year (s) worldwartwo.filminspector.com
Price of the dead
One of the sources of reparations may be compensation for the dead Poles. According to the authors, the country's human losses amount to 6,03 million people, of which 300 thousand were "killed" by the USSR, and 5,7 million - by the Reich.
But more important is the question of how much the dead man costs - and in accordance with international law, 5000 dollars are assigned for this as of the 1938 year [...] The value of human life cannot be estimated. But there is no better solution
- writes the edition.
According to historians, if we take into account not only losses from German crimes, but also the exploitation of labor resources and destruction, for Poland this amount will amount to 1 182 billion euros. Across Europe, it is described by a figure of more than 7 515 billion euros - mainly because of the "monstrous scale of destruction in the Soviet Union." Based on the previous payments, Berlin owes Warsaw at least 87% of 1,2 trillion. Euro.
Germany killed millions of people, destroyed their livelihoods and plundered their culture. But it will cost her relatively cheap
- consider historians who advocate doubling the amount in this regard.
They believe that it is necessary to exert powerful international pressure on Berlin. Therefore, it is necessary to consolidate in this matter with other affected countries. Particular emphasis should be placed on cooperation with Russia, which should be attracted to the solution of this issue, German historians say.