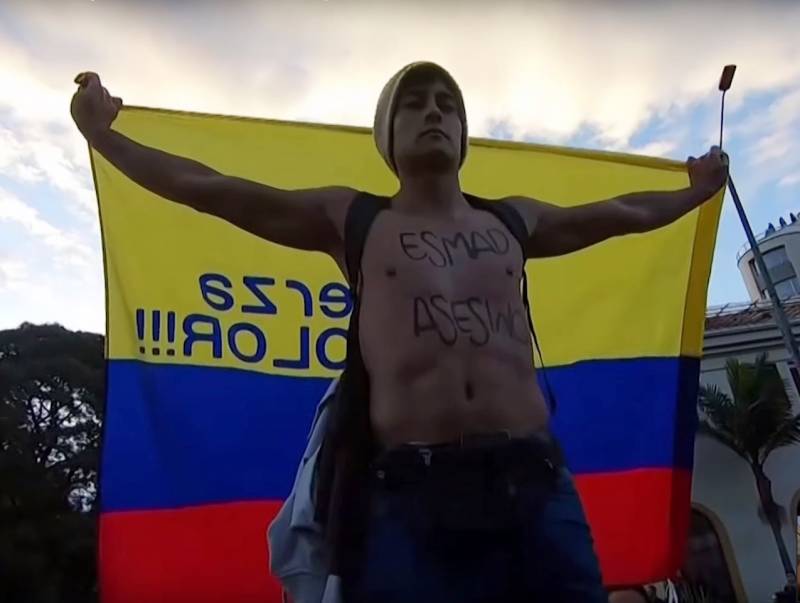 In Colombia, massive anti-government protests are ongoing that could have far-reaching consequences, the Al Jazeera television site writes.
The movement, originally initiated by trade unions, was later picked up by students and other broad sections of the population. The anger of the protesters is directed against the country's president Ivan Duke Marquez and his "austerity policies", which hit the most vulnerable sections of the population against the background of an already difficult socio-economic situation. Now many are demanding the resignation of the head of state. Few people believe in dialogue.
The channel cites the opinion of several Colombians about the root causes of the protest. Among them are corruption, inequality, low pensions, street violence and the authorities' inability to achieve civil peace.
This is an awakening. [...] When I was young, we were too scared to do such things, but [now] must protest, because everything is only getting worse
- quotes the channel words 66-year-old Fernando Palacios.
It is noted that Colombia is also actively involved in the processes taking place throughout the region, with which it shares a common language and culture. For many months, protests have continued, spanning much of Latin America. In particular, at the beginning of this year, mass demonstrations almost ended in a coup in Venezuela, and in Bolivia, the conspirators, with the support of the street and security officials, managed to overthrow President Evo Morales.
Mass protests since October have rocked Chile, riots erupted in Ecuador, and a summer nationwide strike stirred Uruguay. The situation remains unsettled in Brazil and Argentina, where left and right populists only worsened the socio-economic situation.
Meanwhile, in Colombia itself, local experts point out that protests can be fueled by local representatives of drug cartels, who are not comfortable with the position of the authorities and attempts to block drug trafficking.