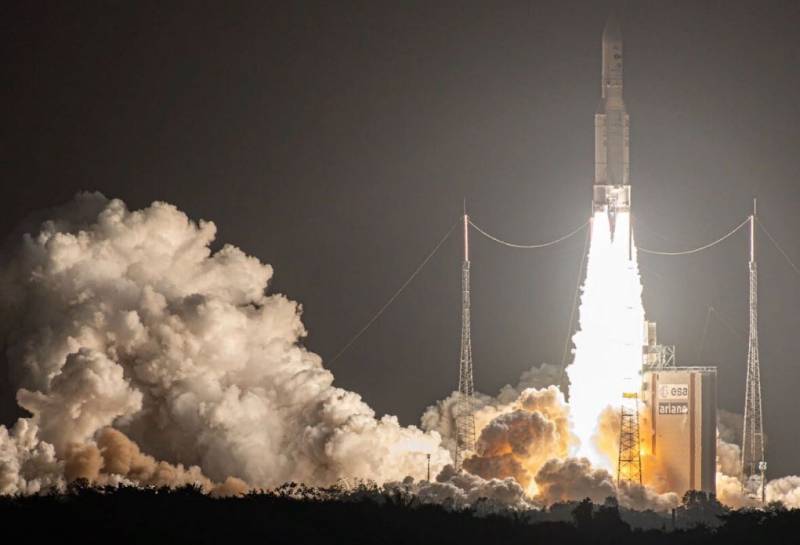 Today in Spanish Seville begins a two-day conference of ESA (European Space Agency). Member countries must adopt the final program for the next five years. The total budget for this time is 14 billion euros, of which France will make the largest contribution - about 2,5 billion euros. And this is by 400 million euros more than Paris laid "on space" initially.
What projects are Europeans going to implement in terms of space exploration before the 2024 year?
According to recent data, the largest amounts of funding in the next "five-year period" are planned to be directed to maintaining and developing the European satellite constellation. It is reported that this will allow "to develop competition in the industrial sphere and television and radio communications." About 8 billion euros will be allocated for these purposes.
Directly connected with this is the implementation of the Earth observation program from space. This program is called "Copernicus." The program itself started a few years ago, including using Sentinel satellites, which allow you to get a detailed image of the surface of our planet. Additional ESA satellite program - ARTES. It is associated with the implementation of new satellite communications technologies.
At the conference, it is planned to discuss interaction with other space agencies, as well as the implementation of the project to put payloads into orbit with the help of the Ariane-5 heavy launch vehicle.
The day before, such a rocket launched TIBA-1 and Inmarsat-GX5 satellites into target orbits. The launch took place from the Kourou Cosmodrome in French Guiana.
TIBA-1 is a satellite with a launch mass of 5600 kg, which is owned by the Egyptian government and is planned to be used for broadband communications. Service life - 15 years. Inmarsat-GX5 - 4007 kg - is intended for communication services, including for marine vessels in the European and Middle Eastern regions. Service life over 16 years.
The plans to discuss the "distant" space missions have not yet been reported.