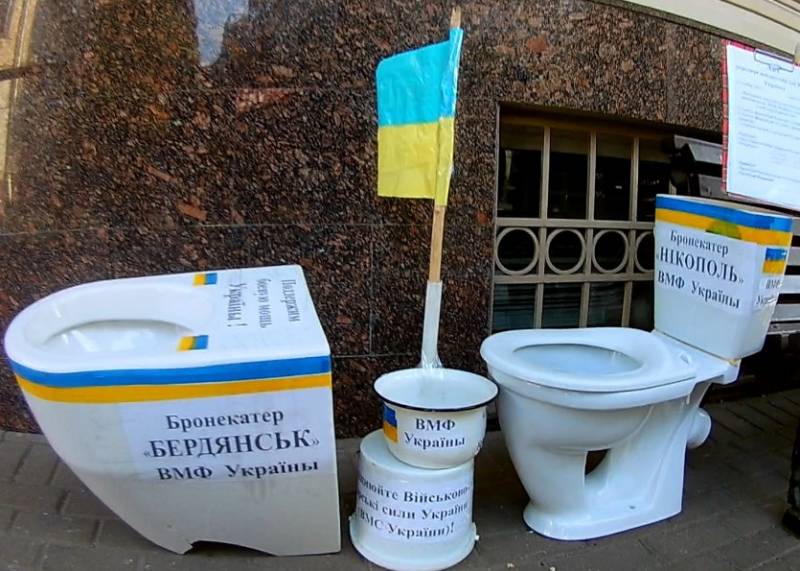 Ukraine symbolically "got back" toilets allegedly stolen from the warships returned by Russia.
On the eve of Moscow, an action was held by a number of initiative citizens who were represented on social networks as participants in the SERB movement. The essence of the action was that to the Ukrainian Embassy in Moscow were brought toilet bowls and other items of similar purpose, generously decorated with a caricature of the state symbols of a neighboring country. Also on the property presented it was possible to see the names of the returned ships, in some cases - with spicy changes. Thus, the allegedly stolen toilet bowls "sailed" to the Ukrainian Embassy.
The SERB community, whose information group is located on the VKontakte social network, ironically explained this performance with purely good intentions.
SERB was a fan of the brotherly country and really wanted to return to it the fighting power of the sea
fleet
- says on the motion page.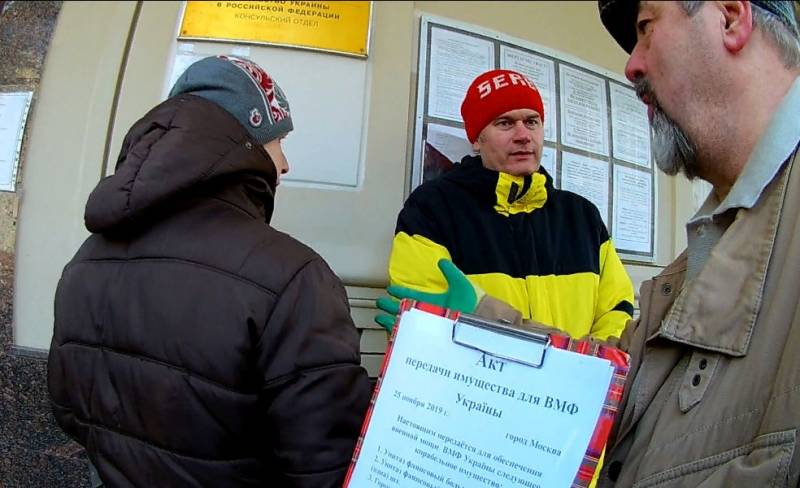 Media reported that the protesters at the Ukrainian Embassy in Moscow were taken to the local police department, where they compiled administrative protocols.
It is noteworthy that what happened was a kind of response to a similar action held at the Russian embassy in Kiev. There, old toilet bowls, tincture of hawthorn and other items were also brought to the building. However, the Kiev law enforcement authorities did not react to this "performance" in any way, unlike the Moscow ones.