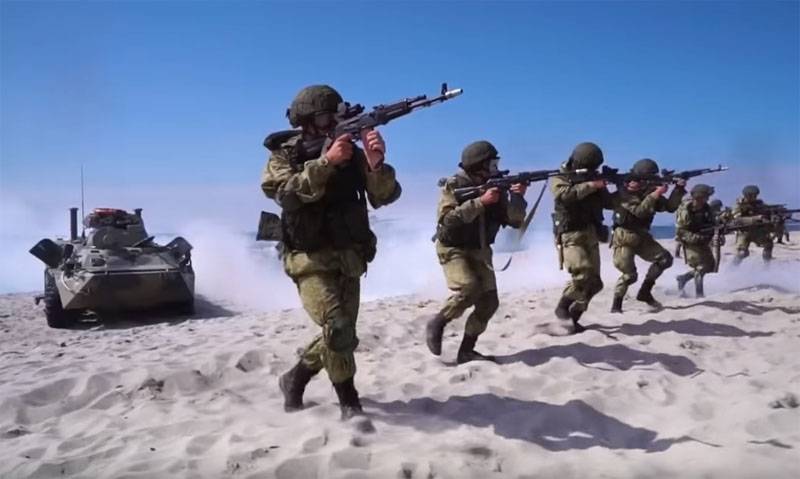 November 27th is celebrated in our country for all those for whom the words became the motto: "Where we are - there is victory!" This is the motto of the Russian Marines - the legendary "black berets", which are rightfully considered one of the most mobile and combat-ready forces of the Naval
fleet
and all of Russia.
Today, the marine corps is a kind of coastal troops of the Russian Navy. Its purpose is the landing on the territory or object (located and at sea) of the enemy, ensuring the suppression of manpower, maintaining positions, including for the subsequent arrival of larger forces.
The festive date of November 27th has a deep
historical
reference. On this day, back in 1705, Tsar Peter the Great issued a decree establishing a regiment of naval soldiers. In fact, this is the development of the "institute" of ship archers, which were also known under Tsar Alexei Mikhailovich. But it was Peter the Great, as they would say today, at the legislative level that introduced the concept, which eventually transformed into the combination of the words "marine corps", known worldwide today.
Under Peter I, naval soldiers were most often used for the purpose of boarding enemy ships. In addition, naval soldiers were deployed to land on the coast. At the same time, no separate (special) weapons were provided for them at that time.
Today, for the tasks performed by the marines, there are various types of ships and boats, including air cavern boats (example: 11770 project "Chamois"), small air-cushion landing ships (example: project 12322 "Bison"). MDKVP allow landing of marines on the coast, achieving the effect of surprise, which often determines the outcome of the entire military operation.
The naval corps of the Russian Navy today is capable of performing combat missions at various points on the planet, the World Ocean, including the tasks of the anti-terrorist and anti-piracy plan.
Military Review congratulates the Black Berets on their professional holiday!