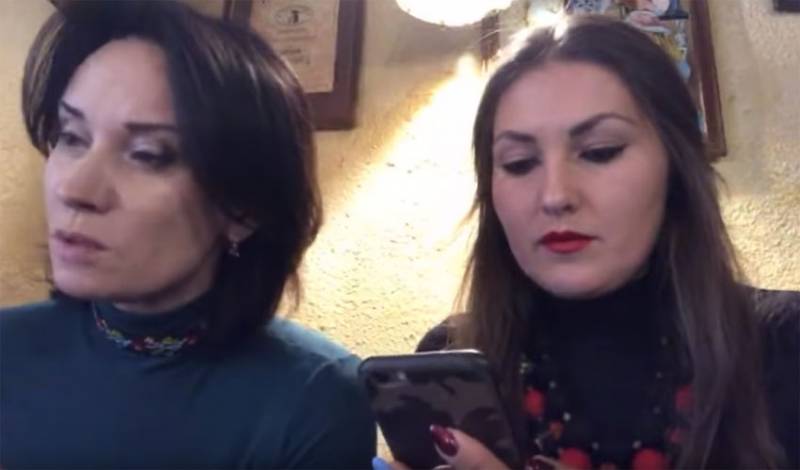 The State Bureau of Investigation reports on the announcement of "suspicion" of Verkhovna Rada deputy Sofia Fedyna and her friend, blogger, Maria (Marusi) St. John's Wort. These are the same ladies who, in a state of drinking, while broadcasting live from Lviv, threatened reprisals against President of Ukraine Vladimir Zelensky.
It should be noted that Ms. Fedyna is a people's deputy from the party "European Solidarity", which is headed by former President of Ukraine Petro Poroshenko.
On the record, the people's deputy and the blogger allow themselves to call Zelensky "s..oy," "gopnik," "scoop," in terms of an openly obscene nature. At the same time, Fedyna and St. John's Wort say to the camera that Zelensky needs to be "hanged or shot," adding that a grenade could explode next to him.
From that scandalous appeal to the president:
You need to be wet ... in the toilet.
So supporters of Poroshenko reacted to Zelensky's trip to the Donbass, when he talked with local residents who advocated the separation of forces in Zolotoy and Petrovsky.
The Main Bureau of Investigation reported that a suspicion was announced regarding the statements of the People's Deputy of Ukraine and another Ukrainian citizen. These statements have signs of a threat of assassination to President of the country Vladimir Zelensky while he is in office.
The person involved (Sofia Fedyna) reacted to this with a statement that from today in Ukraine we can talk about the "Zelensky regime".