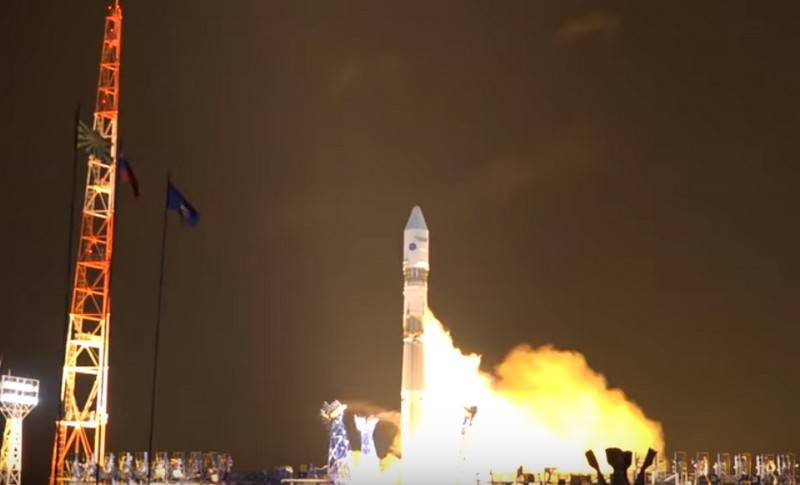 The Ministry of Defense has launched a new military satellite into orbit. The Soyuz-2.1в launch vehicle successfully launched from the Plesetsk launch site. It is reported by the military department.
According to the Defense Ministry, the Soyuz-2.1в launch vehicle launched from the Plesetsk Cosmodrome in the normal mode on November 25 in 20: 52 Moscow time. time. Two minutes after the launch, the rocket was taken for escort by ground-based means of the G.S. Titov Space Forces Aerospace Forces.
A military space satellite at the estimated time was launched into the target orbit and adopted for the control of ground-based VKS facilities. A stable telemetric connection has been established and maintained with the spacecraft. On-board systems operate normally.
The spacecraft, created on the basis of a unified multifunctional space platform, is launched into the target orbit from which the state of domestic satellites can be monitored. The optical equipment of the spacecraft also allows you to shoot the Earth's surface
- Reported in the Ministry of Defense.
The last launch of the Soyuz-2.1в launch vehicle is the second this year, completed from the Plesetsk cosmodrome. The previous launch was on 10 on July 2019.