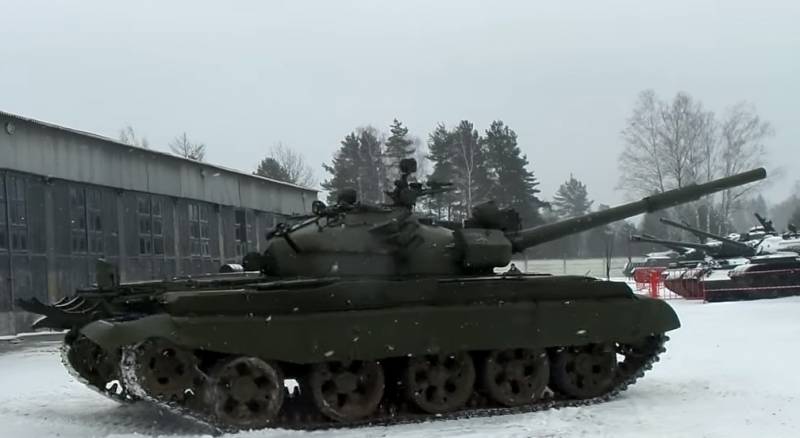 There are several types of transportation recorded in Russia
tanks
. However, the question arises: which country will they go to the armed forces?
So, on the web appeared photos of the T-62M, captured on a railway platform. Despite the assertions of many experts that the technology of this type practically did not remain at the disposal of the Russian army, its movement is recorded quite often. Apparently, a certain fleet of these tanks remains in storage, although, according to the position of the previous leadership of the Ministry of Defense, it was subject to disposal.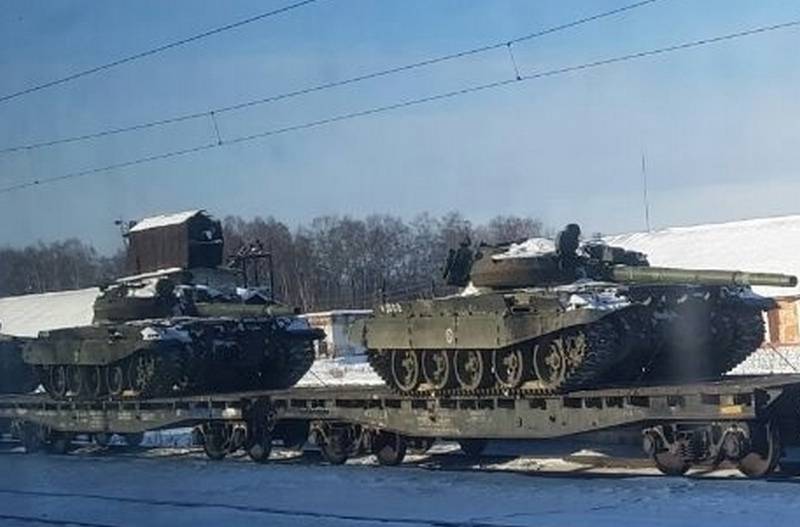 After the deployment of the Syrian civil war, the T-62 became frequent defendants in combat reports. They were repeatedly seen while unloading at local ports. As you can imagine, this time a lot of cars photographed this time is also intended for Damascus.
Another photo in one of the harbors captures the T-72M. This is a sample designed for export. In a number of modifications it has a closed-type anti-aircraft machine-gun mount. According to the publication ZOKA, the role of the recipient should be Laos or Serbia. Belgrade is awaiting the arrival of 30 vehicles of this type.
We did not pay for the upgrade. The Russians paid for everything. Thanks to them for that!
- said the head of Serbia, Alexander Vucic, about the agreements reached earlier with Russia.