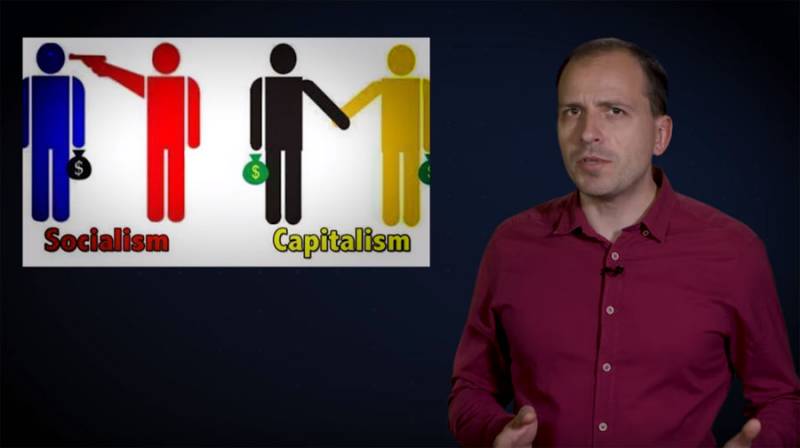 Why, for all the advertised achievements of capitalism, do some countries maintain economic prosperity and a high standard of living, while other countries are not able to provide their population with even basic benefits? Why do some have advantages in the markets for goods and services, while others initially play the role of a provincial periphery with a depressed economy and social environment?
These issues are raised in the new issue of Agitprop by Konstantin Semin. According to him, adherents of capitalist theory are promoting the idea that if a country cannot achieve economic prosperity, it is connected either with a "lack of democracy" or with the fact that they tried to build socialism in the country.
The material contains a statement by the head of the Accounts Chamber, Alexei Kudrin, who says that for normal development, "for iPhones and space exploration," competition is needed, primarily in the private sector.
Konstantin Semin:
Even in the offices of the Kremlin there are people who insist that it will be thick with us too, it will be like in America, only we need to be patient a little. And now we are suffering, suffering, squinting for 30 years. We tolerate, but as in America, for some reason it does not work out. That is, someone, of course, personally came, but then bad luck: not with you.
According to the author of the video, the privatization of the 90's is somewhat reminiscent of the option of English enclosure or American slavery: when some years worked for the benefit of others - those who eventually turned out to be a moneybags, having plundered national wealth.