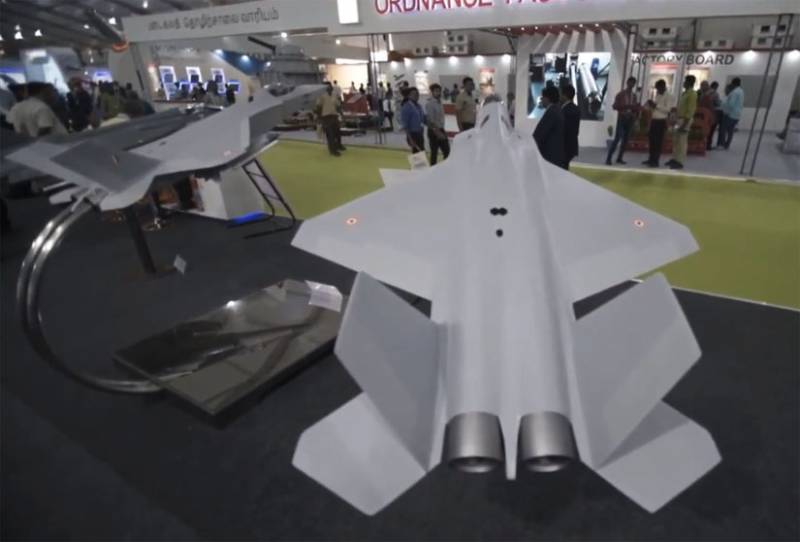 The Indian media published material authored by Indian Army Special Forces Veteran Lt. Gen. P. Katosh (PC Katoch). The Indian general sharply criticized the constant statements by representatives of the country's Air Force command that India "alone will create a fifth generation fighter."
According to the retired general, he was annoyed by reports from Indian media that said India would create the latest fighter using its own technology for 2030 or 2032.
Indian Special Forces Veteran:
It would be better if these media outlets covered the inefficient functioning of our Ministry of Defense with its poor planning. Remember, the Indian Air Force previously opposed the joint development with Russia of the 5 generation fighter. It was, in fact, the deliberate refusal of our Ministry of Defense to jointly implement a major project using foreign technologies. Does anyone really believe that India will develop a new generation fighter itself, without cooperation with foreign companies? Why didn't they begin to develop the project with Russia, didn't they begin to modify it, adjust it to their own needs?
The retired lieutenant general notes that if the Ministry of Defense had questions to Russia about the characteristics of the FGFA (a joint program to create the 5 generation fighter), then why it was necessary to immediately exit the project.
As noted by the Indian general, in Russia since the withdrawal of India from the joint program, several dozen changes have been made to the design of the Su-57 aircraft, which indicates the improvement of this military equipment before putting it into service.
P. Katosh criticizes the leadership of the Ministry of Defense for the fact that it often changes plans without explaining such radical moves, as well as for the fact that all the latest Indian projects in the military-technical sector without cooperation with other countries turned out to be failures, including the development of their own infantry
weapons
.