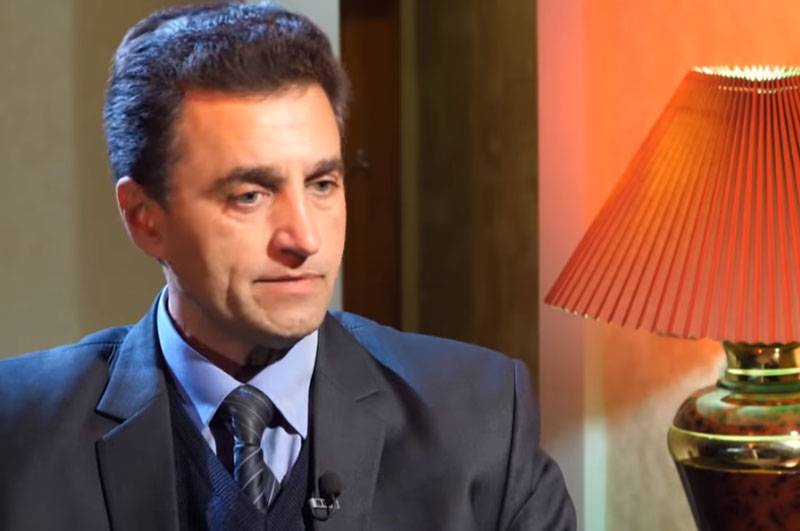 The Ukrainian media continues to publish materials with statements by Eduard Matyuhi, who called himself "a Ukrainian intelligence officer who has been working in the power of the DPR for the past few years." Matyukha also calls herself the former "people's mayor" of the city of Gorlovka. He held this "post" for several days in the spring of 2014.
Vadim Skibitsky, representing the Main Intelligence Directorate of the Ministry of Defense of Ukraine, said that Matyukha "spent five years without a family, his wife knew nothing about her husband's secret mission, moved to Kiev, believing that her husband works for the separatists."
Matyukha himself announced that it was he who created the Peacemaker website (there are no comments by A. Gerashchenko on this matter yet), on which a page appeared about him.
Ukrainian "scout":
For my part, a very good idea was to create the Peacemaker website and to include me on this site, at my request. It opened doors for me everywhere. And the mention that I was the people's mayor made me a hero to all two republics.
Matyukha stated that his task was to carry out provocations against the militia so that some groups would come into conflict with other groups. So, the ex-"people's mayor" of Gorlovka announced that he managed to push the foreheads of Igor Bezler and Igor Girkin (Strelkov), as a result of which the latter, having not received support in Slavyansk, was forced to leave the city.
In addition, Matyukha said that the Kremlin is interfering with the help of the Communist Party in the situation in the Donbass. Additionally, Matyukha said that "through the Communists, Russia controls Abkhazia, Transnistria and South Ossetia."
Reporting on Ukrainian TV:
In Donetsk, they commented on these statements by the "intelligence officer". So, the deputy of the People's Council of the DPR Vladislav Berdichevsky noted that Gorylovka Matyukha was the "people's mayor" for three days, had no access to any important republican documents, and practically no one knew him in the midst of the militia. The only thing this person remembered in the DPR was the theft of humanitarian aid delivered to the republic. Mentioned cases of theft of flour - until Matyuha was not punished for these acts.
Berdichevsky:
Whom he pushed or pitted there, a pea jester. Which country - such and scouts.
Igor Bezler also commented on the "revelations of the Ukrainian intelligence officer", saying that he did not understand what "influence on the militia" Matyuha was talking about if few people knew him in the militia of the republic. Bezler said that there were many such self-proclaimed "mayors" in the spring of 2014, and he personally "dispersed" them a lot.