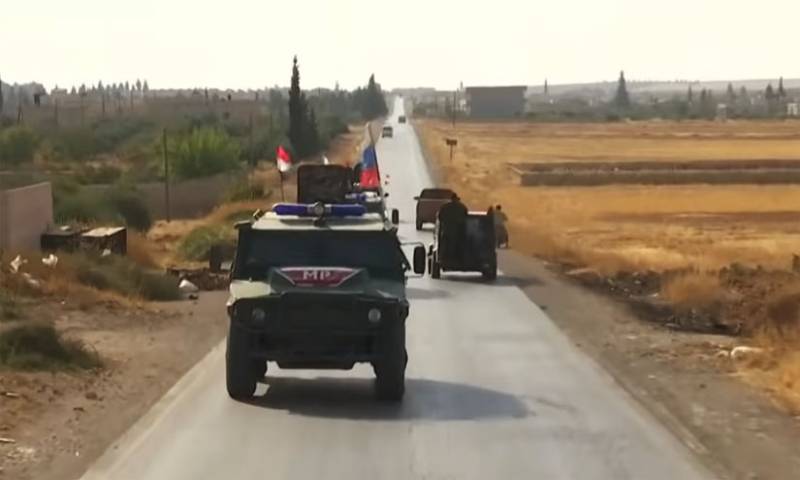 The pro-American Kurdish group, calling itself the Syrian Democratic Forces (SDS), accused the Russian military police of inaction in the Turkish troops and the so-called SSA attacks on the city of Ain Issa.
SDS representatives made a statement saying that the Turkish army and pro-Turkish mercenaries attacked Ain-Issa from three directions, using
Aviation
and artillery weapons. It is stated that the SDS units entered the battle.
It is further stated that the Turkish attack "occurred in front of the Russian military."
From the statement:
Russian forces position themselves as a guarantor of a ceasefire. But they did not take measures to stop the barbaric Turkish invasion. Ignoring the attacks of the Russian troops, the inability to perform the declared functions, causes the Syrian democratic forces to doubt the ability to be a guarantor of the non-use of military force.
It is further stated that the SDS also "has doubts" about Russia's ability to provide a political settlement throughout Syria.
This SDS statement looks like a propaganda step to discredit the mission of the Russian military police in northern Syria. Against the backdrop of numerous attacks on military patrols of the Russian Federation with the involvement of even young children, a general provocative picture emerges, which may well be supported by those who positioned themselves as "the main ally of the SDS".
It is worth noting that one of the SDS units carried out an attack on the object of the Turkish forces in Tel Abyad. As a result, the object was burned, three people died. The SDS claims that this is their response to "Turkish persecution of Kurdish women in the occupied territories."