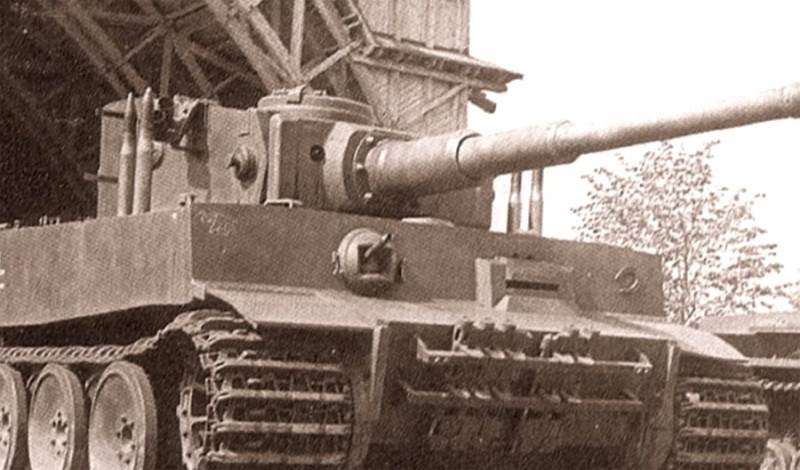 During the Great Patriotic War, the capture of the Red Army by such a trophy as a German tank, and even without serious damage, and without a fight, was an event. One such event occurred in the 1943 year, when fighters from an engineering intelligence platoon were able to get the German Tiger tank left by the crew.
The Diodand channel video talks about that case. The material refers to the report of the lieutenant who commanded the above-mentioned platoon of engineering intelligence. The report reported that for some reason the crew left the tank, the distinguishing feature of which was a drawing with a mammoth that raised its trunk.
Another officer, referred to by the author of the video, talks about how he climbed inside
tank
and made sure that the tank was working (with the exception of the cut wiring) and that there were ammunition in it.
From the memoirs of a Soviet officer:
I got out of the car and examined the tank from the outside. An elephant with a raised trunk was painted on its tower. He wanted to get into the engine compartment, but the overhead hatch was lifted up.
The video tells how the German "Tiger" was pulled out of the cuvette in which it landed by two Soviet T-34. About what happened with the tank next - in the video: