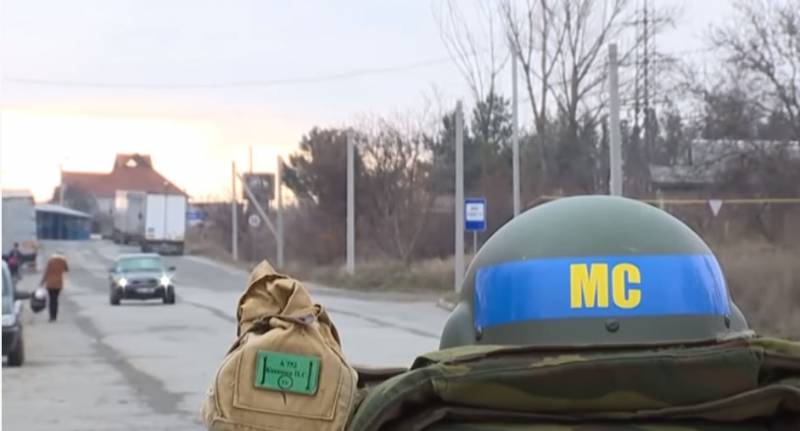 On November 25, Russia celebrates the Day of the Russian military peacekeeper. This holiday appeared in the military calendar on the basis of a presidential decree of August 1 2016 year.
The beginning of the military peacekeeping of the domestic contingent is officially considered the 1973 mission of the year in Egypt. It was then that a group of Soviet officers was sent to northern Africa as peacekeepers - by decision of the Soviet government. Soviet troops represented the United Nations peacekeeping contingent. The main task of our contingent was to monitor the situation in the Suez Canal zone and in the Golan Heights area with the suppression of attempts from someone else to rekindle the conflict.
The first group of Soviet peacekeepers totaled 25 people. The group was commanded by Colonel Nikolai Belik. As participants in the peacekeeping mission recall, before its start a multi-stage briefing was held, which related, inter alia, to issues of Arab-Israeli relations. One of the briefings was personally conducted by the deputy chief of the General Staff of the USSR Armed Forces, Army General Nikolai Ogarkov. According to him, it was important to prevent the resumption of hostilities.
In 1974, Soviet troops took part in Operation Omega as part of their UN mission. The task of the operation was to search for the remains of military personnel who died during the recent conflict. The military noted that they often had to operate in territories that were tightly mined, and Soviet peacekeepers initially did not have any minefield maps in their hands.
Today, Russian peacekeepers are fulfilling their tasks in Transnistria. It is thanks to them that peace is preserved on the banks of the Dniester, blood does not pour, as it was during the conflict in the beginning of the 90's.
In many respects, the peacekeeping mission is also carried out by Russian military police in northern Syria. Despite overt provocations, Russian soldiers and officers continue to cope effectively with the region's important task of preventing armed clashes.
"Military Review" congratulates the military peacekeepers of the RF Armed Forces on their professional holiday.