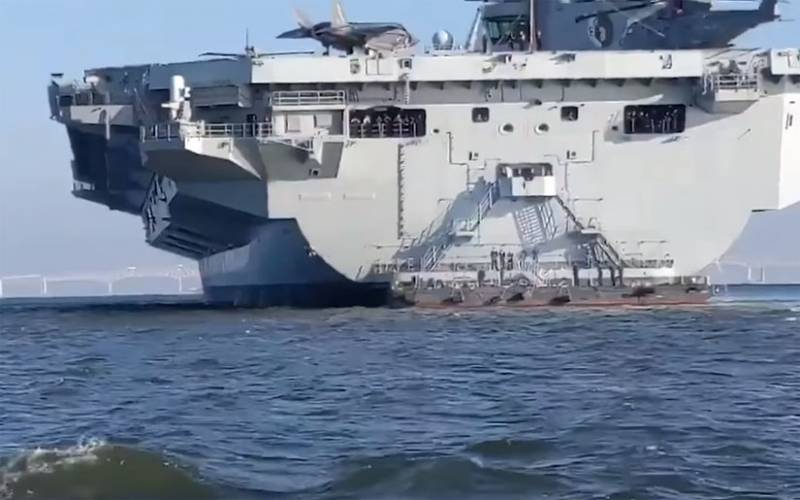 The British press has published information about the plans of the Government of the United Kingdom to go to reduce the size of the army and
fleet
. The Sunday Times stated that plans of this nature are reflected in the Conservative's special election manifesto. This manifesto is represented today by the leader of the Conservative Party, the head of the British government, Boris Johnson.
Noteworthy is the statement that one of the two British newest aircraft carriers Johnson is going to lease. The material says that the aircraft carrier is planning to transfer as a rental military property of "one of the NATO countries." The possibility of transferring a warship to the US Navy is being considered.
Earlier, the head of the British defense department Ben Wallace announced his readiness to lease the aircraft carrier.
Comments on the possible lease of a British aircraft carrier from US officials at the moment have not been published.
To date, the number of armed forces in the UK is about 73 thousand people. According to the plan of Boris Johnson, the number should decrease to 60-65 thousand people. It is argued that the funding options for the British army will not be reduced, remaining at approximately 2% of GDP. The material says that this approach will increase the "specific funding" - for example, increase the level of monetary allowance of military personnel.