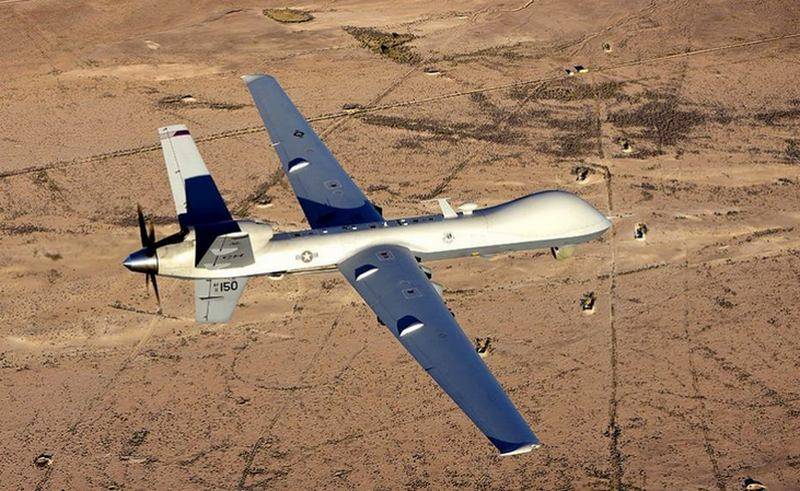 The United States and NATO almost one day lost in Libya on a reconnaissance drone. As previously reported in the African command of the US Armed Forces, on November 21 a reconnaissance drone was lost in the Tripoli area.
According to a widespread press release issued by the African command of the US Armed Forces, an American reconnaissance vehicle was lost in the Libyan capital of Tripoli on 21 on November, a day earlier an Italian drone was lost there. The loss of drones confirms the Western edition
"The Aviationist"
, which on this fact reported that in one day the US and NATO lost two reconnaissance drones in the Tripoli area - the MQ-9 Reaper and the MQ-9A Predator-B. It is alleged that both drones were shot down by the Russian Pantsir-S1E air defense system, which is in service with the army of Khalifa Haftar. The complex was previously delivered to Libya from the UAE, who purchased them in Russia.
According to reports, both drones were shot down in about the same area. Representatives of the Libyan National Army Haftar did not comment on the loss of American and Italian drones, which allows experts to claim the loss of drones is not from
weapons
. There is an assumption that both drones were forced to land using Russian electronic warfare equipment, which Moscow supplies to its ally in Libya, Khalif Haftar.
It has been suggested that the 1L222 Avtobaza system of executive radio intelligence reconnaissance is the most likely means to combat drones.