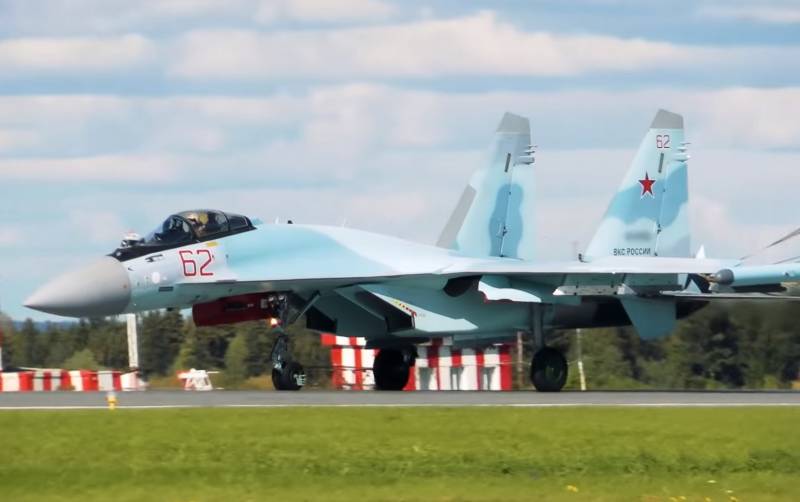 The United States violates all available diplomatic standards by interfering in Egypt's internal affairs in connection with the desire of the Egyptian army to acquire Russian Su-35 fighters. This was stated by RIA
News
Member of the Egyptian Parliamentary Committee on National Security, General Yahya Al-Kidwani.
The general called the US pressure on Egypt unacceptable, and threats to impose sanctions due to cooperation with Russia in the military-technical sphere by interference in the internal affairs of the country. He emphasized that Egypt is a sovereign state that independently makes decisions on military-technical cooperation with various countries depending on its interests, and does not comply with instructions from across the ocean.
Talk about the imposition of US sanctions against Egypt because of military cooperation with Russia, the conclusion of arms deals, the entry into service of modern fighter jets - such statements go beyond diplomatic standards and are unacceptable. We consider their unacceptable interference in the internal affairs of Egypt.
- he said.
According to al-Kidwani, Egypt is currently diversifying its sources of weapons and cooperating in this area with Russia, China, France, Germany and the United States. Cairo is not going to follow Washington's lead and refuse to purchase Russian
weapons
.
Egypt will not succumb to US pressure, will not change its policy to please the United States, does not intend to refuse to strengthen cooperation with Russia in all areas, including the military. Egypt is a large state that acts in accordance with its own interests and does not accept dictates from outside.
- emphasized the general, adding that Egypt and Russia not only cooperate in the supply of weapons, but also conduct joint exercises and exchange information.
Earlier it was reported that Washington threatened Cairo with the imposition of sanctions for the acquisition of the last batch of Russian Su-35 fighters. According to the representative of the US State Department, the United States and Egypt are allegedly "working to fix this situation."