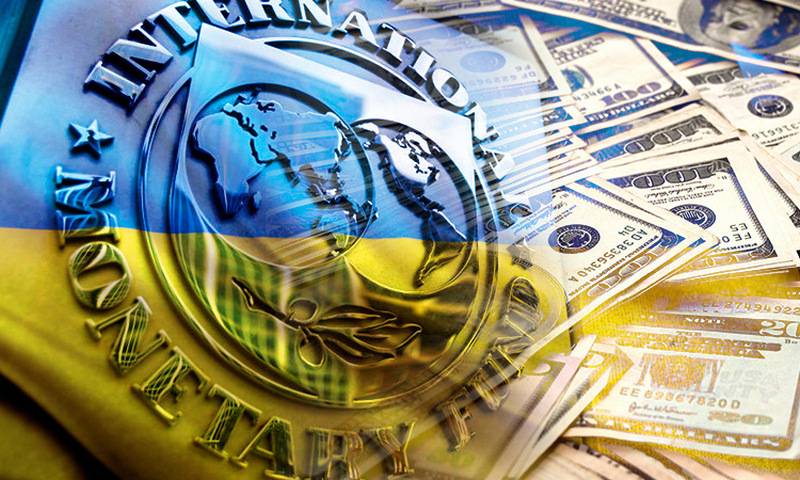 Once again, the International Monetary Fund has not approved a new program of assistance to Ukraine. The IMF mission left Kiev, without agreeing with the Ukrainian authorities. This was reported by the Ukrainian publication "New time" with reference to its sources.
The main reasons for not accepting the new assistance program and, consequently, for not allocating new money tranches are the issue of independence of the National Bank of Ukraine and the influence of the oligarchs, especially Igor Kolomoysky. According to the IMF mission, any compromise with the former owners of Privatbank is unacceptable. "
Yes, any compromise is unacceptable, as it will confirm Kolomoisky's influence. And if it is high, then the risk of default and rollback of reforms is high. And if so, then why should such a country be given money if it is highly likely that they will not be returned?
- cites the publication of the words of one of the sources close to the IMF.
Another reason for the refusal of the new lending program is the land reform promoted by the Party of Zelensky "Servant of the People." This reform greatly disappointed the IMF mission, which considered it "worse than a moratorium on land sales." The IMF does not exclude that the sold-out lands can be bought up for nothing by the Ukrainian oligarchs, while foreigners were not allowed to enter the land market.
The IMF mission arrived in Kiev on November 14 to negotiate with the Ukrainian authorities and evaluate the reforms needed to adopt a new assistance program. Kiev hopes to agree with the IMF on a new three-year extended lending program for 5-6 billion dollars.
Currently, Ukraine has an IMF stand-by program. It is designed for 14 months, during which Kiev should receive 3,9 billion dollars. However, Ukraine received only 1,8 billion last December, after which two tranches of 1,3 billion were frozen. At the same time, Kiev should give the IMF almost 2 billion dollars this year.