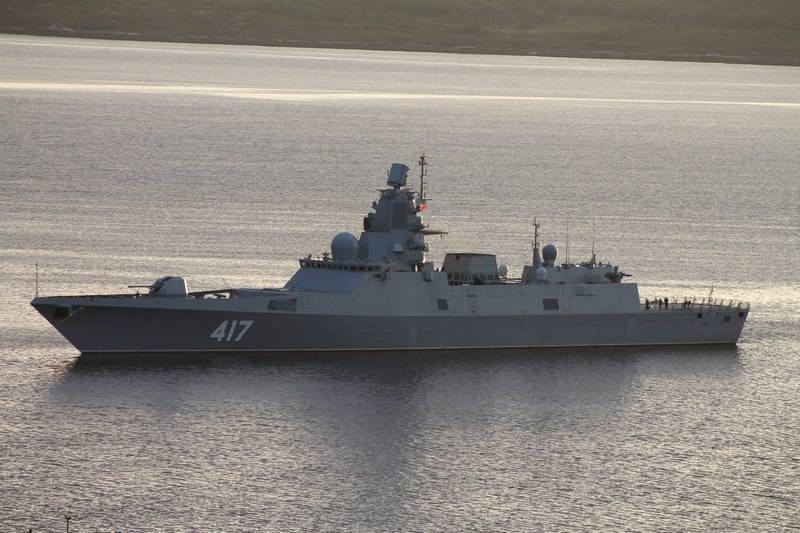 Russian Frigate of the North
fleet
"Admiral Gorshkov" arrived in the White Sea to test a new missile
weapons
. This was reported by the press service of the Federation Council.
According to the report, the frigate arrived at the Belomorsk naval base, where it will undergo preparations for testing new missile weapons. Firing will be held at one of the naval ranges of the Northern Fleet.
Today, the head frigate of the 22350 project "Admiral of the Fleet of the Soviet Union Gorshkov" arrived in the White Sea naval base of the Northern Fleet. In the near future, in Severodvinsk, the ship will undergo preparation for testing new types of weapons and will go to the White Sea to conduct test firing
- Reported the press service.
At the same time, the message does not indicate the type of missile weapon that the frigate will test, but there is a high probability that the Zircon hypersonic anti-ship missile system will be tested. Earlier, TASS was reported to conduct Zircon tests by the end of the year, citing its own source. Earlier, the Ministry of Defense announced the testing of a hypersonic missile from the Admiral Gorshkov frigate, without giving an exact test date.
The multipurpose frigate of the 22350 project is intended for conducting operations in the far and near sea zones, as well as for participating in solving problems in the ocean zone. The ship's displacement is about 4500 tons, the longest is about 130 m, the greatest width is more than 16m. Cruising range - more than 4000 miles, seaworthiness - without restrictions. Built at the shipyard "Severnaya Verf" in St. Petersburg, became part of the Northern Fleet in July 2018 year. Armament: 130-mm A-192 artillery mount, Redut anti-aircraft missile system, UKNS 3X14 universal launcher on 16 anti-ship missiles Caliber, Onyx or Zircon, anti-submarine package Pack-NK, Ka anti-submarine helicopter -27.