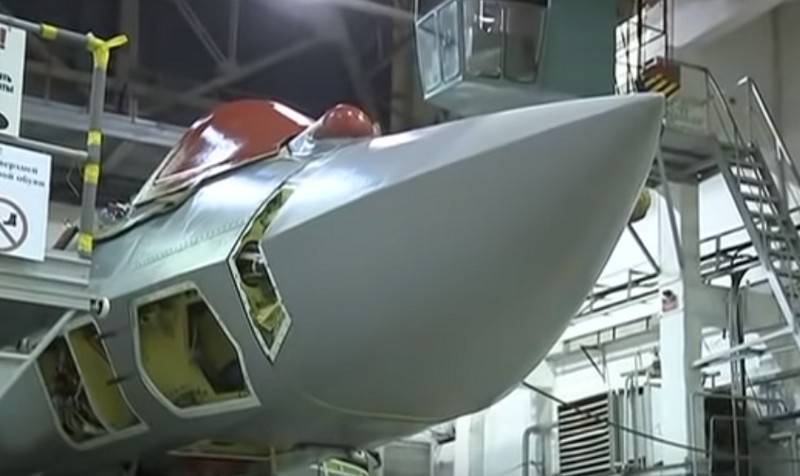 Rostec and Sukhoi signed a contract for the production of parts and assemblies from polymer composites for fifth-generation serial fighter aircraft Su-57. The production of sets will be engaged in the Obninsk Scientific and Production Enterprise "Technology" named after A.G. Romashina. This was reported by the press service of Rostec.
According to Oleg Yevtushenko, executive director of the state corporation, the signed contract for parts and assemblies made of composites was the first in the framework of cooperation on the production of serial Su-57.
The Rostec enterprise is fully prepared to ensure the fulfillment of tasks. For this, we have the necessary experience, production base and specialists.
- he said.
According to the signed agreement, Rostec, in the period from 2020 to 2028, is obliged to deliver seventy-four sets of composite products to the Sukhoi aircraft plant in Komsomolsk-on-Amur, where they assemble the serial Su-57. What will be included in the set of parts and assemblies is not reported.
Thanks to the composites, the Su-57 glider was able to be made lightweight and durable, which, combined with other technical characteristics, provides the aircraft with excellent maneuverability. In addition, the use of composites makes the technique invisible to radar
- Said the press service.