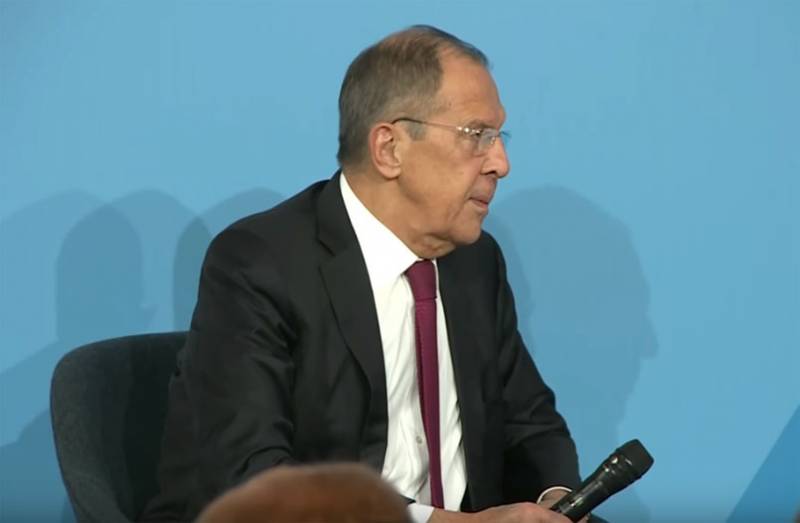 Russian Foreign Minister Sergei Lavrov spoke about the barriers that impede the conclusion of a full-fledged peace treaty between the Russian Federation and Japan. Recall that earlier, Vladimir Putin proposed to Japanese Prime Minister Shinzo Abe to conclude such an agreement without any additional conditions. However, Tokyo refused this proposal, saying that the text should contain a clause on the "return" of the South Kuril Islands. Recall that Shikotan, Iturup, Habomai and Kunashir in Japan continue to be called their own Northern territories.
According to Sergei Lavrov, the signing of a peace treaty is hindered by the American military presence in Japan. The Russian Foreign Minister recalled that if we talk about the letter of the declaration of the 1956 model of the year, it clearly indicates the need for the withdrawal of American troops from Japanese territory. Sergey Lavrov recalled that this did not happen and that American bases in Japan continue to be actively operated.
Lavrov:
The military alliance (of Japan) with the United States, of course, is a problem in giving new quality to Russian-Japanese relations.
Sergey Lavrov noted that Russia has already raised concerns about Japan over the fact that the US military presence in the Land of the Rising Sun remains.
Lavrov:
We will wait for an answer from Tokyo and, based on this, we will continue the discussion.
Recall that Japan requires Russia to "return" the South Kuril Islands, while when it comes to the military presence of US troops in Japan, it states that this is "an internal affair of Japan". In this case, official Tokyo should once again be reminded that the Kuril Islands are an internal affair of Russia for the simple reason that it is an integral part of our country.