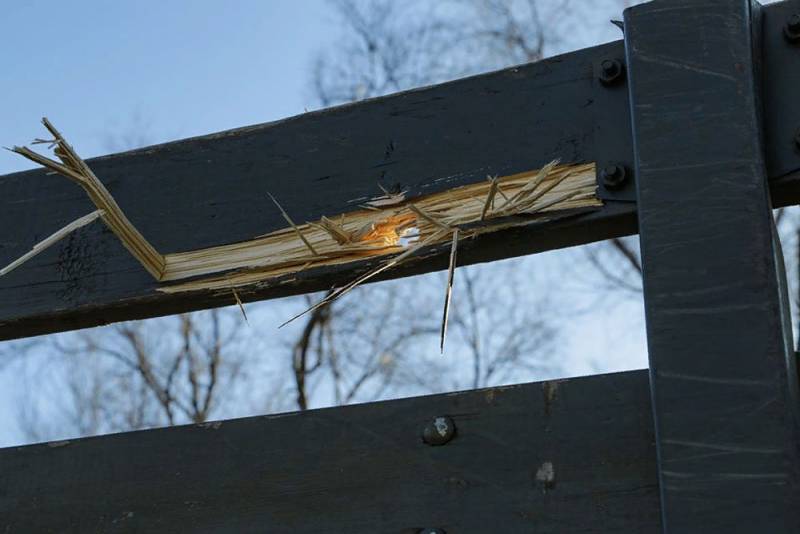 At the headquarters of the so-called operation of the combined forces, it was stated that in the Donbass the enemy (LDNR troops) allegedly carried out shelling of APU equipment using an anti-tank missile system.
It is stated that allegedly one of the anti-tank missiles of the Fagot ATGM got into an army truck.
From the material:
The car was hit from an anti-tank missile system. This is the bassoon. The operator was clearly trying to get the rocket into the cockpit, but clearly did not calculate the distance.
It is added that there are no losses. Three servicemen of the Armed forces of Ukraine, including a woman, received a light concussion. At the hospital, their condition was found to be satisfactory.
Particular attention is drawn not only to the words about the slight concussion of the Ukrainian military in the car after "the truck was hit by an anti-tank missile," but also to the nature of the damage to the car as a result of the "ATGM hit". In the photos presented, you can see that the truck has a slightly damaged wooden side beam, the windshield is partially broken. Several small openings are visible on the car door.
In this regard, statements about the use of ATGMs look strange, including the fact that "the operator sent a missile into the cockpit." It turns out that in the APU version, an anti-tank missile from several hundred meters can be sent to a specific point in military equipment. Moreover, the impact of getting ATGM in this case may be limited to a few torn chips and broken glass.