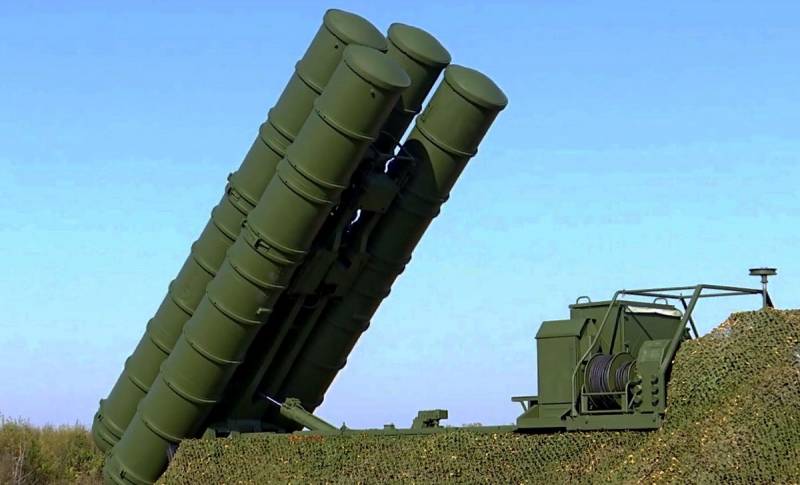 India enthusiastically responded to a statement by a senior US administration official who touched on the acquisition of New Delhi C-400 anti-aircraft missile systems.
An official from the US Department of State (although his name is not yet known in the Indian media) said that India "is likely to be able to avoid sanctions." We are talking about the sanctions that are provided for by the American CAATSA package. It is directed against those countries that have trade relations with Russia as part of the military-industrial complex. Simply put, Washington adopted this package to put pressure on those countries that buy military equipment from Russia and
weapon
worth more than 15 million dollars a year. This amount was left as a limit in order to be able to carry out transactions with the Russian Federation ourselves, for example, for the procurement of small quantities of weapons for the Afghan security forces.
The State Department noted that India is aware of an advance payment of 800 million dollars for Russian S-400 Triumph air defense systems (we recall that the total value of the Indian contract is about 5,4 billion dollars). The official, cited by Indian media, has set India a condition under which the United States will not apply sanctions against India for the purchase of C-400. The condition is as follows: "New Delhi needs to tighten security measures in the field of defense technology to prevent surveillance from Moscow, including on the basis of weapons acquired from Russia." In other words, the United States is trying to intimidate India by the fact that Russia, through the supplied C-400, is supposedly able to "monitor the operational situation in the sky of India and use this data for its own purposes."
US official:
India must take all necessary measures to prevent data leakage. It is necessary to create special protection protocols, including the protection of their defense technologies.
It is noteworthy how the US Department of State bothers about "Indian data and technology" ...
In India itself they promised that they would "take appropriate measures."