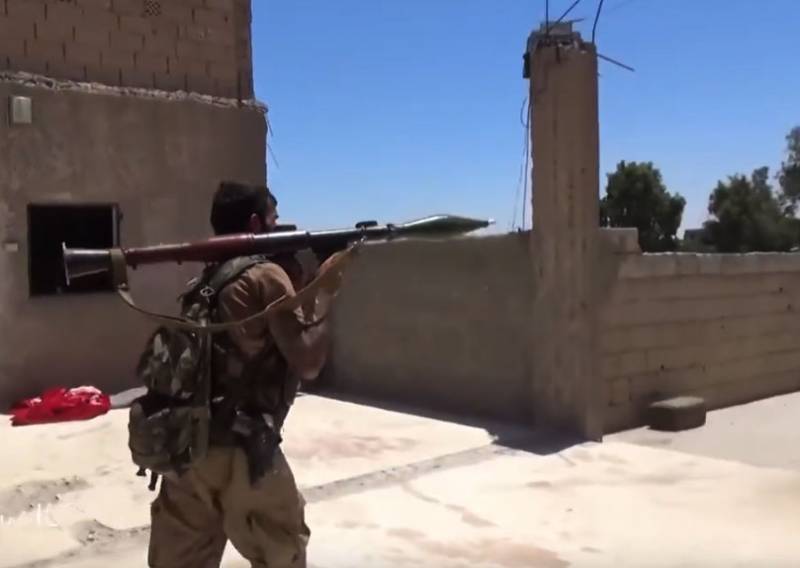 Kurdish armed forces continue fighting in northern Syria. At the same time, they suffer losses.
The day before, a farewell ceremony was held in Tell Khamis County with three representatives of one of the armed groups, which is part of the so-called Syrian Democratic Forces. During the farewell ceremony, which took place in the small village of Harnubi al-Haso, it was stated that these people had died in the struggle against the Turkish invaders. The circumstances of the battle are not reported at the moment, but the call signs of these people are reported: Shirvan, Dilo and Jodee Rojava. It is known that they died in the area of ​​the city of Kobani.
Noteworthy is what the commanders of the Kurdish armed groups call the ongoing fighting in northern Syria. The name used by the Syrian Kurdish troops is: "Resistance to dignity." "Revolution of dignity" in Ukraine, "resistance of dignity" in Syria. One gets the impression that these conventions of famous events may have one author.
Meanwhile, in Turkey they do not hide their indignation at the fact that the United States continues to interact with Kurdish armed groups. The reference goes to the statement of US Special Representative for Syria James Jeffrey. According to him, the United States will help the SDS (Syrian Democratic Forces) exercise joint control over oil fields in northeast Syria.
Jeffrey:
All this is part of our strategy in the region. I believe that this is legal. Our military will remain at key facilities (oil production) in Syria and will interact with the SDS, which is a consistent mission to counter the ISIS terrorist group (banned in the Russian Federation).
After that, James Jeffrey said that now in Syria the most turbulent situation in the province of Idlib.
Jeffrey:
There you need to seek a ceasefire.