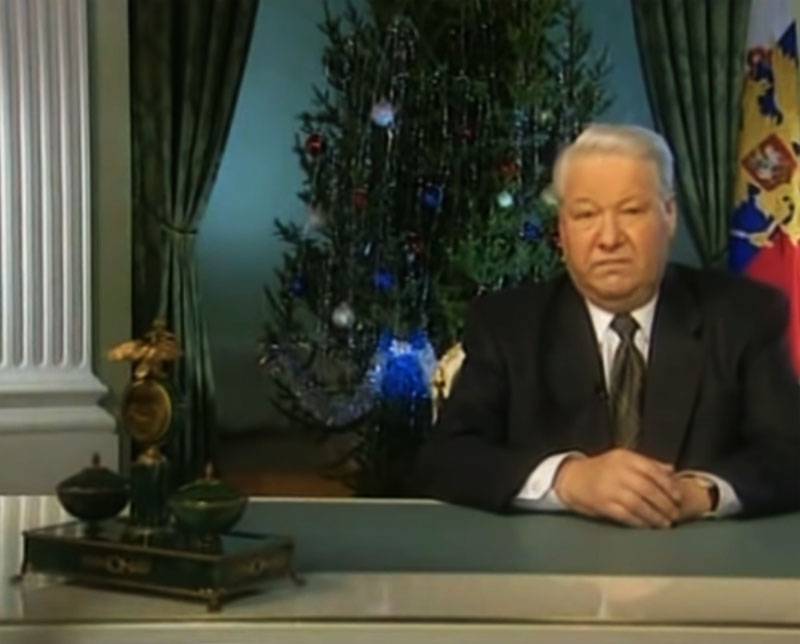 Ex-head of the presidential administration Valentin Yumashev gave an interview to Vladimir Pozner on the eve of the 20 anniversary of the departure of President Boris Yeltsin from the post of head of state. Interviews were recorded at the Yeltsin Center. Pozner tried to find out from his interlocutor why Boris Yeltsin chose Vladimir Putin two years ago as his successor.
According to Valentin Yumashev, who also held the post of presidential adviser to 90, it was extremely important for Boris Yeltsin that "the person was not one of those who were under the USSR". Apparently, this refers to the lack of power at the union level.
Yumashev said that Yeltsin chose a successor based on the hope of continuing his liberal reforms. The ex-head of the presidential administration said that Boris Yeltsin in Vladimir Putin "saw a man with a core" and that the character of the future successor was important for the then president.
Yumashev was asked why Yeltsin did not wait for the deadline and resigned before the upcoming presidential election.
According to the then adviser Boris Yeltsin, the president "wanted to give odds to Putin over Primakov and Luzhkov." Yumashev said that Yeltsin resigned ahead of schedule because he wanted Putin to guarantee the victory in the 2000 year.
The ex-head of the Yeltsin administration, in an interview with Pozner, said that Boris Yeltsin was very happy about the 31 of December 1999 of the year, "although it was a very difficult day for him."
Recall that on December 31 of 1999 the whole country sounded: "I'm tired. I'm leaving". Then many Russians initially perceived this Yeltsin statement as a New Year's joke.