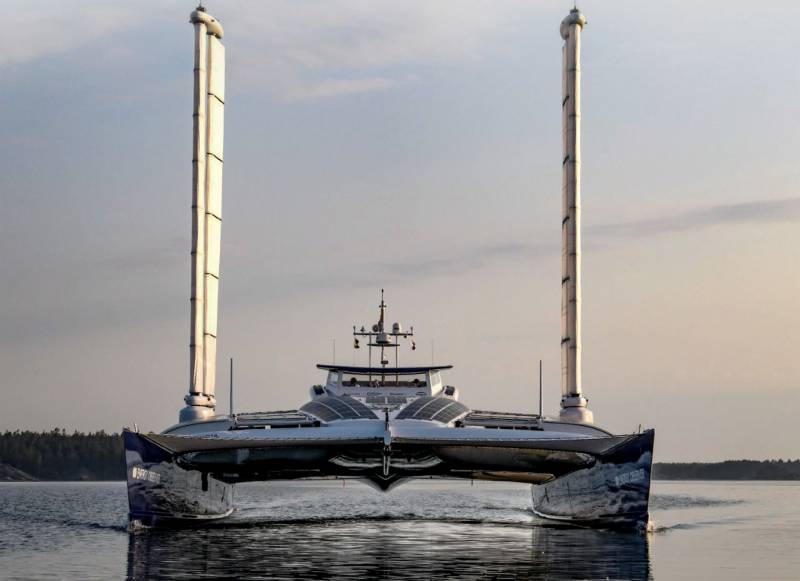 Against the background of lobbying for the so-called "green" energy package in Brussels, European companies are trying to get impressive investments for implementing projects on renewable energy sources.
First, the essence of the "green" energy package. It consists in the fact that Europe in the coming years should come to a complete rejection of the use of hydrocarbons, including natural gas. Moreover, EU countries must abandon the operation of nuclear power plants, from burning coal. All this is called non-environmentally friendly energy sources. France sharply criticized this approach, noting that at least nuclear power plants should be deleted from this list.
Nevertheless, it was French companies that actively took up the promotion of their projects in the framework of using green energy sources, including projects on the sea. One of them is the design of a marine vessel that does not use gas or diesel fuel when moving. This is the Energy Observer catamaran, a prototype of which is already showing itself in Europe.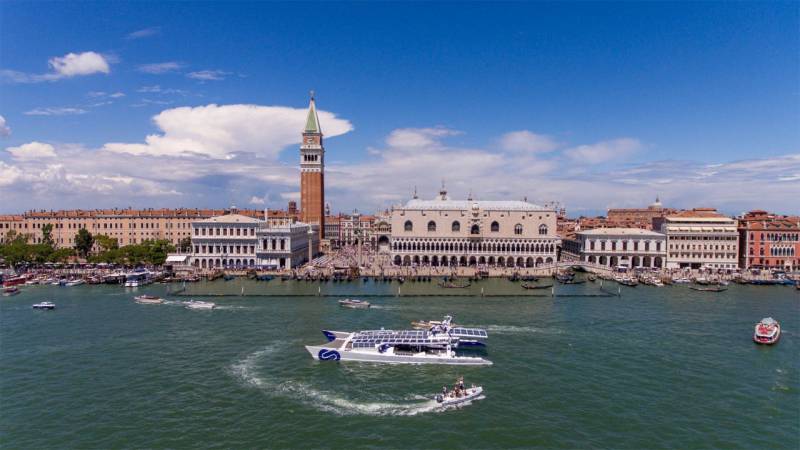 When moving, a catamaran is capable of producing hydrogen as an "environmentally friendly" fuel, and the vessel can operate on the same fuel.
Its creation was carried out at an enterprise in Saint-Malo (Brittany, France). For this, the company Energy Observer Developments was created, in which 200 technicians and engineers work.
Hydrogen-fueled catamaran is being improved in terms of increasing the power of the generating unit. They plan to create the final version in 2022 year. And they want to make this project investment attractive so that subsequently in the French region of Brittany, they will create a whole enterprise for the production of so-called "green" hydrogen - fuel for various "environmentally friendly" engines. The cost of the project has not yet been announced.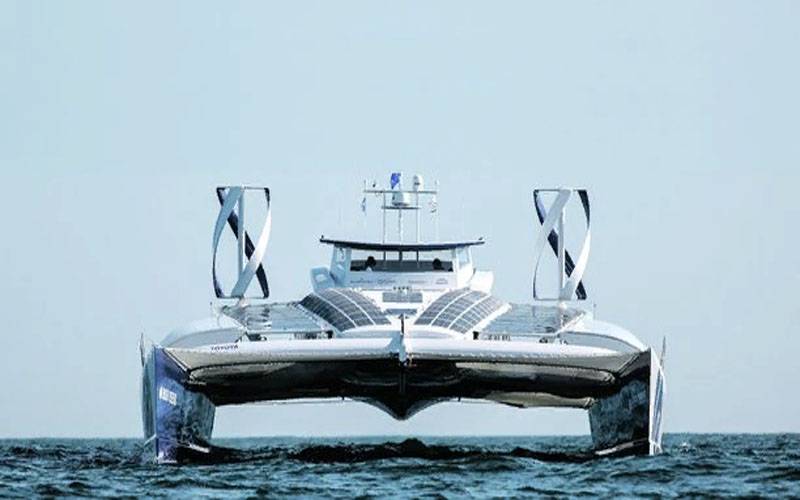 At the moment, the "hydrogen" catamaran has been installed with "windmills" (electric generating "sails" "Ocean Wings") of a special design for additional power generation. Moreover, the design of such "sails" of the "hydrogen" catamaran, as can be seen from the photo, can be different. In addition, the surface of the prototype vessel is covered with solar panels.