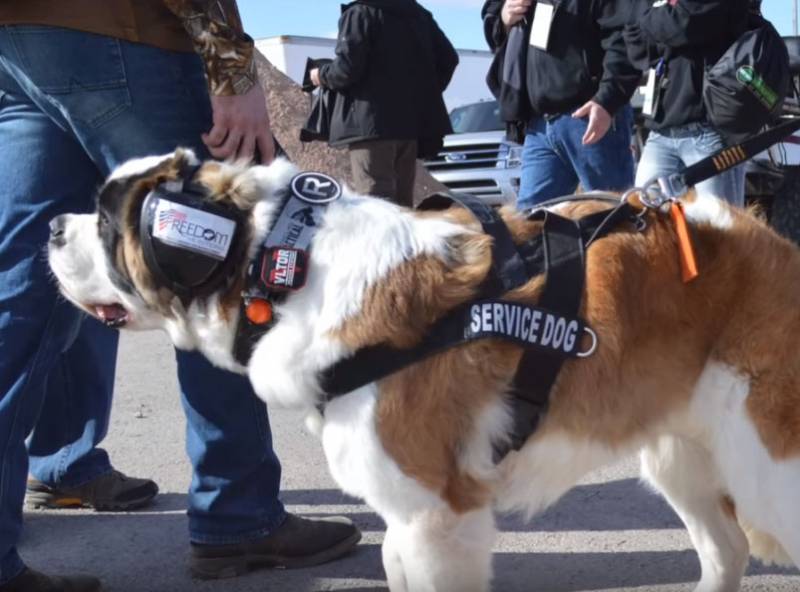 The American media writes that special funding has been allocated to protect the health of dogs that are used in combat operations. We are talking about financing the development, which is aimed at preserving the hearing of dogs in the service of units of the American army.
The developers were given the task of creating a special headgear that would protect the dog from short-term hearing loss, for example, as a result of an ammunition explosion or an improvised explosive device. It is noted that the same headgear should protect the hearing organs of the animal from noise during flight, the sounds of shooting, etc.
US Army Research Bureau Senior Steven Lee:
A dog may lose hearing for a short time even when transported by helicopter. This can lead to the fact that the dog loses touch with the dog handler and will not execute the commands.
To protect your hearing, a special system has been created designated by the acronym CAPS. The dog helmet was developed by Zeteo Tech specialists with representatives of other companies and research groups. Development funds were allocated as a grant from the Research Laboratory of the Command of the Combat Capabilities Development of the US Army.
Developers say the CAPS Canine Auditory Protection System uses lightweight, high-quality materials to absorb sound.
From the statement:
Unlike conventional hearing protection in dogs, this solution is implemented using flexible materials that match the unique shape of the dog's head. This flexibility provides the right seal around the ear and maximum sound reduction. A dog's headdress resembles a helmet or a hood. It can be used in conjunction with goggles that protect against the negative effects and eyes of a fighting dog.
The first photo shows the old dog's hearing protection system (in fact, ordinary headphones), the photo below shows the CAPS system being developed.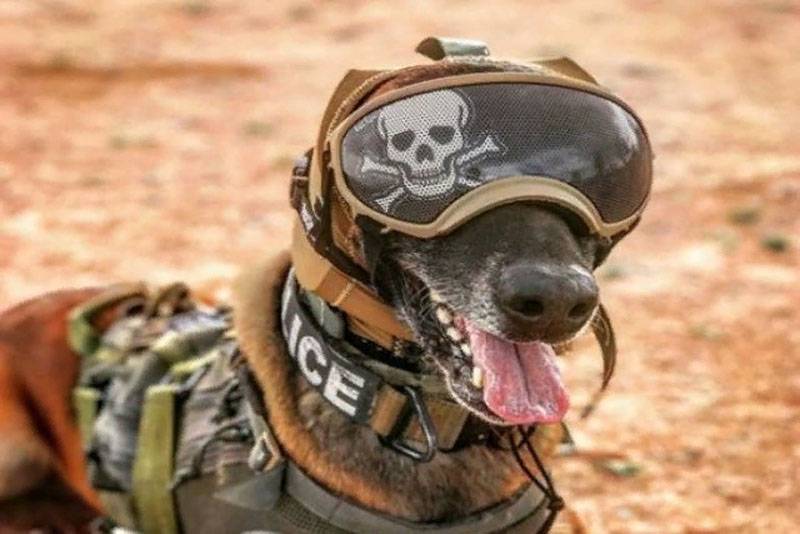 CAPS is tested to measure the sound volume that reaches the animal's hearing organs. Tests have shown that even with excessively loud sound exposure, the dog will not lose hearing.