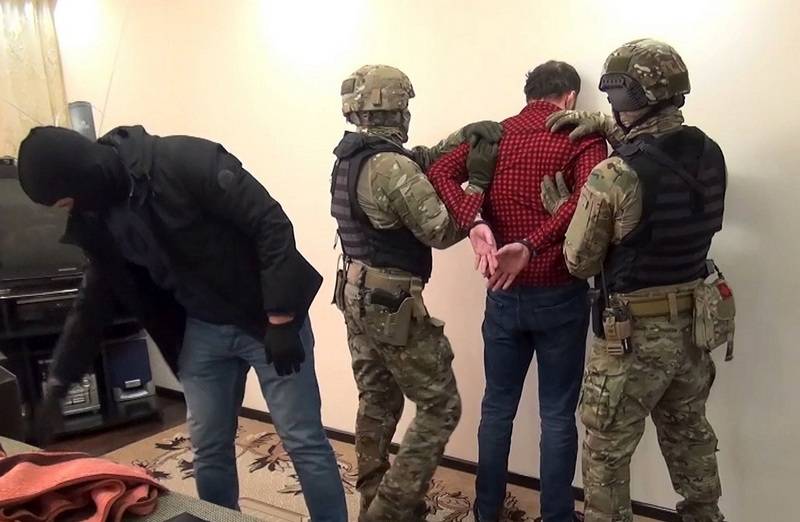 The Russian Federal Security Service (FSB) has detained nine members of the Hizb ut-Tahrir al-Islami banned terrorist organization in Russia. This was reported by the Center for Public Relations of the department (DSP FSB).
According to a popular report, intelligence services carried out the operation in three regions at once: Moscow, Tatarstan and the Tyumen region. During its course, nine members were detained, including two leaders, the terrorist organization Hizb ut-Tahrir al-Islami. During searches of the detainees, propaganda materials, communications and media were seized.
According to the data provided by the DSP, the detainees were engaged in the creation of closed terrorist structures in the regions, raised money, spread their ideology and recruited local Muslims.
It was established that members of the structure carried out unconstitutional activities based on the doctrine of creating the so-called "world caliphate", the destruction of secular society institutions, and aimed at overthrowing the current government by force
- said in a statement.
Criminal cases have been instituted on all the facts, and necessary investigative and operational measures are being conducted.
Between there, the Turkish Ministry of Internal Affairs announces the detention in Syria of a militant of the Islamic State terrorist group, banned in Russia, involved in terrorist attacks in Russia. According to the head of the Ministry of Internal Affairs of the Republic, Suleiman Soilu, the detainee is the organizer of the 20 attacks, including in Russia in the 2018 year and in Hamburg. He made bombs, taught it via the Internet, recruited and built a network of suicide bombers, and prepared attacks and killings using poisons.
We captured one of the main IS terrorists * in the Syrian Aazaz named Jihad al-Din al-Nasir Ubeide, he is from the top leadership of the group, nicknamed Yusuf Huda
- the minister said.