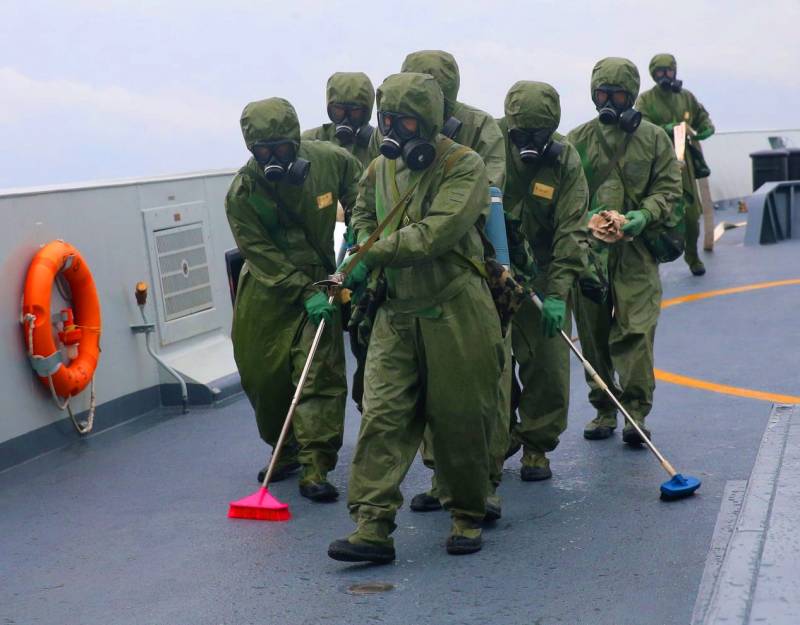 Rospotrebnadzor monitors the situation in the South China Sea, where on the eve of global monitoring systems, a mysterious radiation incident was recorded. At the same time, the department notes that it does not see any signs of danger to the territory of the Russian Federation and its citizens. This is the website of the department. Departments in other countries of the world are also monitoring the radiation background in this area.
On the eve of some Internet resources disseminated information about an alleged underwater "explosion" with a capacity of up to 10-20 kilotons and a sharp increase in the radiation background in the South China Sea. Most versions of what happened have the character of speculation and have not received any official confirmation from the countries of the region.
At the same time, it is noted that the South China Sea is a zone of active merchant shipping, which is patrolled by nuclear submarines in the United States and China. If we talk specifically about the region (states adjacent to the South China Sea), then among all the countries included in it, nuclear
weapon
only China has. In the eighties, Taiwan also had its own top-secret program to create its own nuclear arsenal, which was exposed in 1987, when it had almost reached the result. Under pressure from Washington, all work in this direction in Taiwan was curtailed.
The Spratly Islands in the South China Sea are the subject of a territorial dispute between China, Taiwan, Vietnam, the Philippines and Malaysia. Brunei is also participating in the conflict, which claims to be an exclusive economic zone, but not to the archipelago itself.