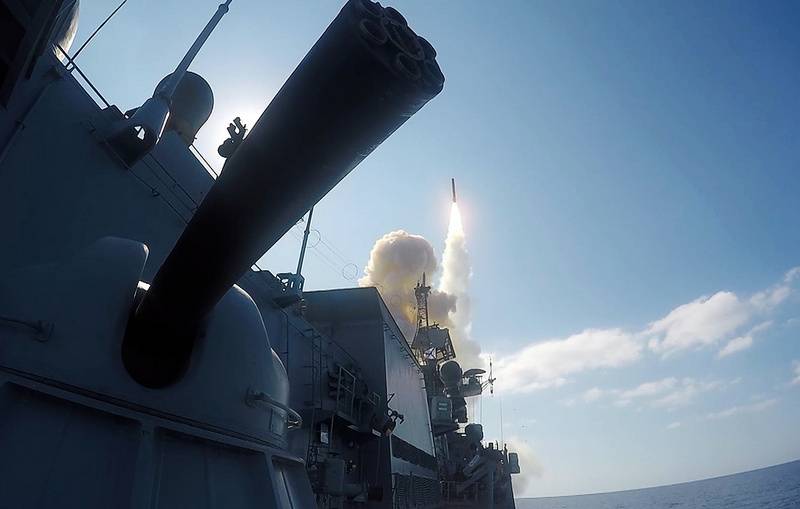 By the end of the year Russia will conduct another test of the latest Zircon hypersonic missile. The next stage of hypersonic RCC tests will be held at one of the Northern polygons
fleet
. This was reported by TASS with reference to a source in law enforcement agencies.
According to the agency, the next stage of testing the Zircon hypersonic anti-ship missile will take place before the end of the year at the Northern Fleet's marine training ground in the White Sea. The rocket will be launched from a special stand created on the basis of the pontoon.
The Zircon start-up is supposed to be carried out from the White Sea by the end of the year. A specific date will be set as soon as the material part is ready
- leads TASS source words.
The NGO Engineering, which is developing Zircon, did not comment on the upcoming tests.
In early autumn, it was reported that tests of the Russian hypersonic anti-ship missile Zircon are proceeding at an accelerated pace without disruption to the schedule. The end of the tests and the transfer of the rocket to the customer will take place at a predetermined time.
The latest Russian hypersonic missile Zircon is capable of speeds around 9 Machs, and its range may exceed 1 thousand kilometers. The anti-ship missiles will be launched using a universal naval rifle complex with vertical launchers, which are used for the Caliber and Onyx missiles.
It was previously reported that in 2020, firing from surface ships and submarines will be carried out. The underwater part of the tests was planned to begin the multipurpose submarine of the 885M project Kazan, from the side of which it was planned to launch the rocket in an underwater position, but participation in the tests of another submarine is also possible. The first launch of Zircon from the side of the warship will be carried out by the frigate of the 22350 project Admiral Gorshkov. Previously, all missile launches were carried out using a ground-based test bench.