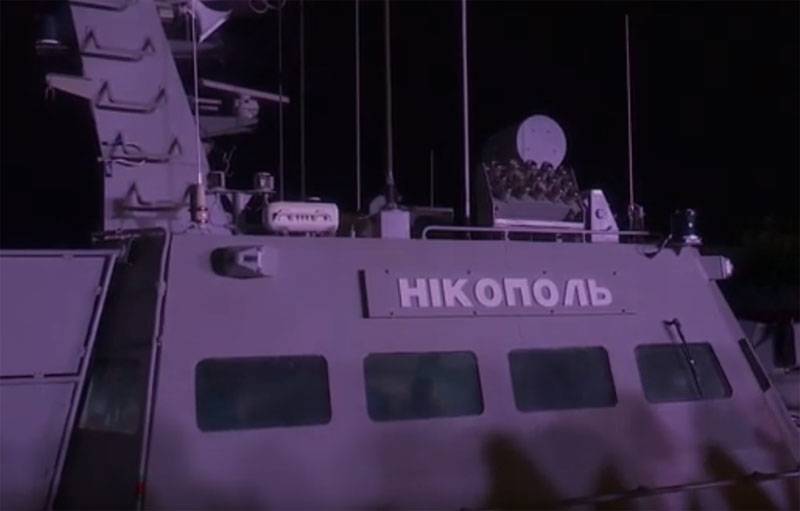 Chinese information-analytical agencies and military blogs got information that Russia returned the Ukrainian Navy two of their armored boats and a raid tug. The reaction of the Navy command to this return is being actively discussed in the Chinese blogosphere. Chinese authors tell their readers that the Ukrainian side accuses Russia of "spoiling the ships", and the Russian side shows footage before sending these ships, where it is clear that there is no "damage to property".
A report from Ukrainian Ochakov was shown on Chinese television, where the other day they met the armored boats Nikopol and Berdyansk with the tugboat Yany Kapu. The Chinese TV viewers were told in detail about what kind of return they are talking about, the gesture of goodwill of Russia, and how Ukrainian ships at one time ended up in the Russian Federation.
Against this background, the comments of Chinese users are noteworthy, many of which, it is noteworthy, express bewilderment over why, with such Ukrainian accusatory rhetoric, Russia continues to make goodwill gestures.
A few comments:
After all, there was still
история
with detained Russian merchant ships. I have not heard that Ukraine returned them to the Russians.

Pinched geese.
It is important that both the Russian and Ukrainian leadership supported the return. So the contacts are saved.
Ukrainians for Russians are brothers. They say so. The return of the ships is then understandable. Although the brothers are still in a quarrel. Everything happens in one family.
Meanwhile, Chinese military experts wondered, what would have happened in the Chinese leadership if, for example, Taiwan's warships violated the sea border of mainland China? Ultimately, it was stated that tough measures would be taken, and the subsequent return of the ships would not be obvious.