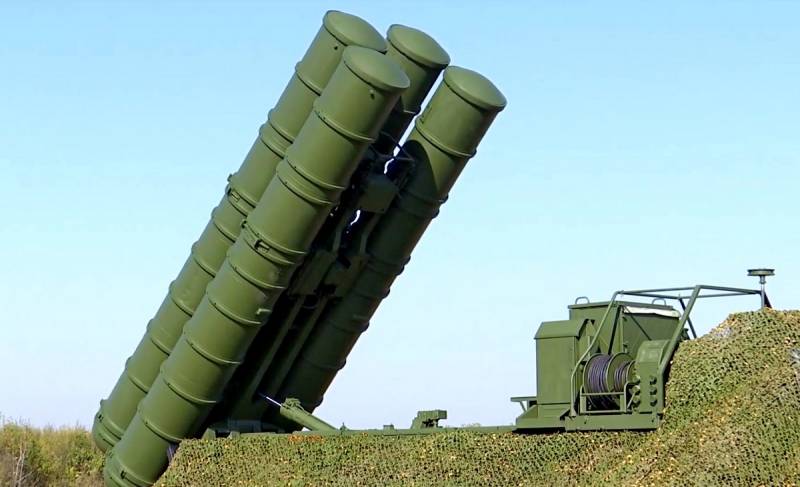 The United States once again demanded that Turkey urgently solve the problem of the Russian S-400 air defense system. According to a senior representative of the US State Department, Washington demanded "destroy, return or get rid" of Russian air defense systems. The text of this statement was circulated by the US Department of State.
According to an American official, supplies of S-400 air defense systems to Turkey are unacceptable. Ankara should soon get rid of the Russian anti-aircraft system in any way. In the event that Turkey destroys, returns, or otherwise removes the S-400, the United States will consider the possibility of supplying them with a Patriot air defense missile system, "which more closely matches their air defense needs." In case of refusal, sanctions will be imposed on Turkey.
C-400 shipments are unacceptable; they put sanctions at risk. True, the time under the CAATSA law is not set and not accurate. You can still talk a lot about where the sanctions will be, what will be the breadth and depth of the sanctions imposed on Turkey
- he said.
At the same time, the State Department did not say anything about the course of negotiations between Erdogan and Trump on this topic. Donald Trump said that "he hopes to resolve the situation with C-400."
Earlier, Turkish President Erdogan, who flew to Washington to negotiate with Trump, said that Turkey did not intend to abandon the Russian anti-aircraft system under any circumstances. Erdogan called Washington's demands to abandon it a direct intervention in the country's sovereignty.
At the same time, it became known that the United States completely excluded Turkey from the F-35 fifth-generation aircraft development program, replacing Turkish components with parts from other countries.