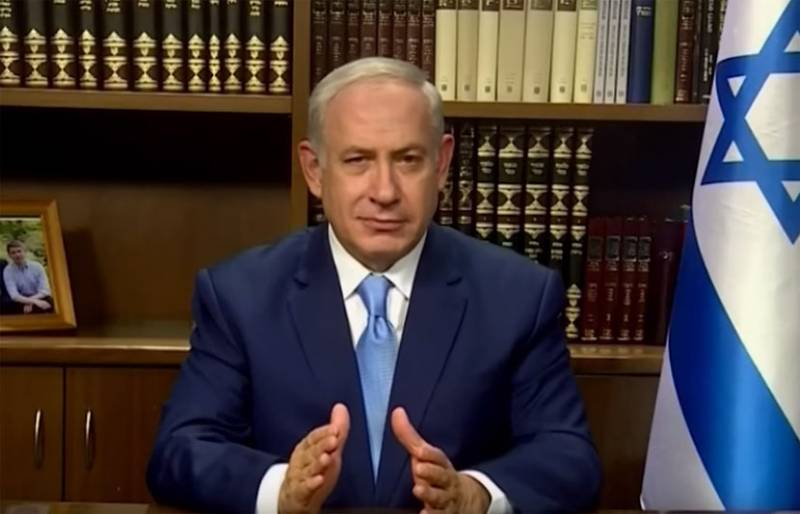 Israeli Prime Minister Benjamin Netanyahu made an extremely harsh statement regarding the country's law enforcement system. Recall that in relation to Netanyahu, a case is being investigated on his involvement in corruption. Witnesses were heard who told the investigation about the violations committed by the Israeli prime minister during the performance of his immediate duties.
In total, charges against Benjamin Netanyahu are approved in three criminal cases. During a speech at the Ministry of Justice, the Legal Advisor to the Israeli Government, Avihai Mandelblit, brought these charges to the head of the cabinet. The materials provide data on the bribery of some Israeli reporters who were supposed to promote exclusively positive materials about the Israeli prime minister, including abroad.
Netanyahu himself reacted to the allegations as follows: he said that "the case is sewn with white thread." According to him, the Israeli law enforcement system is preparing a coup d'etat, which is covered by cases against him (Netanyahu).
Israeli Prime Minister:
It is necessary to create a commission that would check the actions of the investigation, lawyers, police, and the state prosecutor. It is necessary to check what pressure they exerted on the legal adviser to the government. These are false accusations against me that lead to a coup attempt.
Netanyahu further stated that he would defeat his rivals and continue to lead the state of Israel. In response to these words, opponents of the current prime minister accused him of usurping power and using his official position for personal purposes.