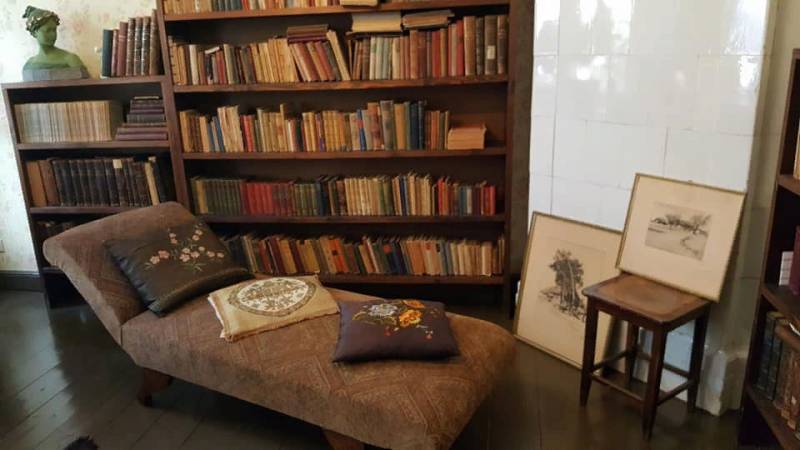 A report was published on Latvian television about the confusion of the parents of students of the 12 classes of Latvian schools, where Gunar Yanovskis's work "Sola" is studied in the lessons of the Latvian language and Latvian literature. We are talking about a work that openly incites ethnic hatred, is replete with the broadcast of the author's complexes in relation to the Russians. Recall that today every fourth inhabitant of Latvia is ethnic Russian (about half a million people).
Journalists of the Latvian television channel LTV found that the work of Yanovskis is indeed one of those that the Ministry of Education of Latvia recommended for reading to senior students of secondary schools.
They found out that the mentioned work is included in the list of recommended literature for 12 classes. We are talking about the program "Changing the Attitude of Man to Traditional Values ​​in Literature", in which "Sola" is one of the works that, according to the Latvian Ministry of Education, "should be studied by every student in high school."
The book is replete with frankly Russophobic statements. Here is one of Yanovskis's quotes: "Yes, and here's what I also said: if you meet a Russian, then talk to him as if you are standing in a window on the second floor, and he is knee-deep in the yard in the mud and shit, because The difference between Russian and Estonian (Baltic) is so great. Be polite and kindly icy, sometimes even smile. Do not follow in the face, but look down upon him and you will see how he is afraid of you. "
In the book, regarding the appearance of which the parents of Latvian schoolchildren were indignant in the list of recommended literature, it is said that "Russian is a slave beaten by the Whips of the Tatars, as he had been for hundreds of years." It is noteworthy that this book is not just recommended for reading in Latvian schools, excerpts from it are also published in the textbook for secondary schools under the program mentioned above.
This is described in the material of the Baltic edition
Postimees
.
Frankly speaking, such actions of the Latvian Ministry of Education look like another attempt to cultivate extremism and Russophobia, like attempts to instill rejection of a national minority, in the end, like an attempt to escalate the national issue in a country where almost half of the population speaks Russian.
Military Review condemns the attempts of Latvian officials to promote materials inciting ethnic hatred.