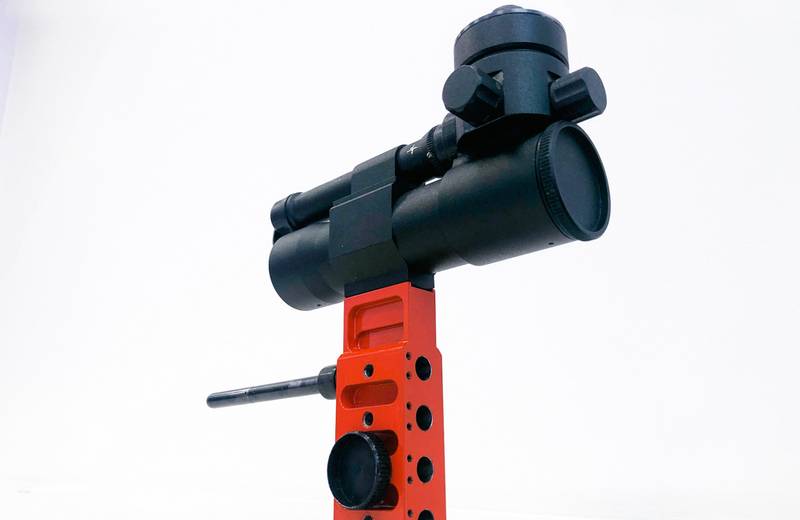 The first universal barrel collimator for cold shooting developed in Russia
weapons
without the use of cartridges. The device, called "Lida-M", can be used for small arms of various calibers. About it
сообщает
Press service of the holding "Radioelectronics".
The new device can be used for shooting sights of all types, both day-night and thermal imaging. It can be used on small arms caliber 5,45-mm, 7,62-mm, 12,7-mm. The device allows you not to spend ammunition when shooting weapons.
It is a cylindrical body with a lens, in the focal plane of which a coordinate grid is placed. The device is installed in the barrel of the weapon - after turning on the sight, the tip of its aiming mark is combined with the center of the coordinate system of the collimator.
According to the developers, the barrel collimator allows reconciliation when it is not possible to firmly fix the weapon, it is also indispensable for the "cold" targeting of heavy weapons and weapons with a long barrel mounted on the frame.
In the future, the new device is intended to replace the obsolete cold sighting tubes developed in the middle of the last century and produced to the present.
The device greatly facilitates the alignment of weapons, saves time and improves accuracy. (...) the only product of this kind compatible with all types of sights. The new barrel collimator will simplify the alignment of weapons not only to military personnel, special forces soldiers, but also to hunters
- stated in the holding.