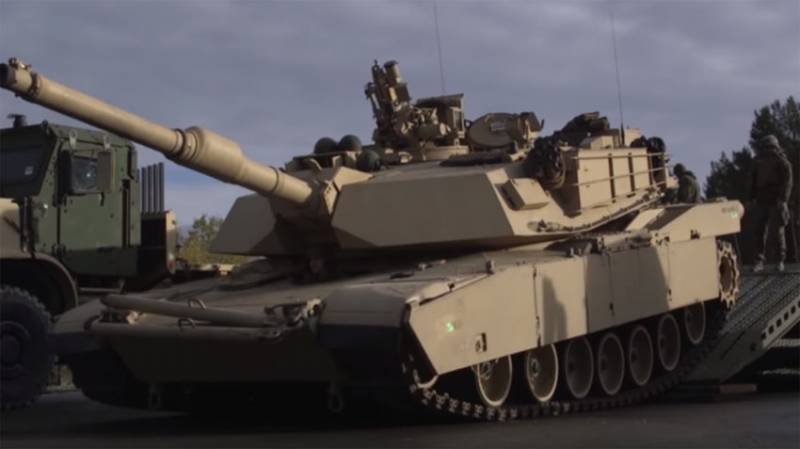 In the United States revealed the test details of the latest version
tank
Abrams. It's about testing the M1A2 SEP V3 version.
Tests of the M1A2 Systems Engineering Plan of the third version took place at the Yuma test site in Arizona. It is usually tested on a variety of technical means that are being prepared for delivery to the American army. Tanks are no exception. It was at the Yuma training ground that absolutely all versions of Abrams were tested, starting with the first - developed back in the 1970's.
During the tests, the crew of the M1A2 Abrams SEP V3 received the mission to march a distance of approximately 340 km over rough terrain.
Tank Test Team Specialist Rob Wilson quoted Defense Blog:
We have several test courses that are related to passing on various types of roads. Tanks can go along these roads during operations in various parts of the world. Our task is to drive the tank across various road surfaces for thousands of miles.
One of the tests is testing the tank after stopping on a hillside with a limited amount of fuel in the tanks. According to Wilson, this test makes it possible to find out whether the Abrams fuel pump can still remain efficient, whether the fuel can be delivered to the engine efficiently after stopping at a significant angle, when the fuel "remains at one end of the system." In this case, the angle of 30 degrees is called the "significant angle".
Wilson:
We checked the efficiency of the fuel pump to see if it could restart the engine after some interruption in its operation on a slope.
For some reason, the result of this test is not reported.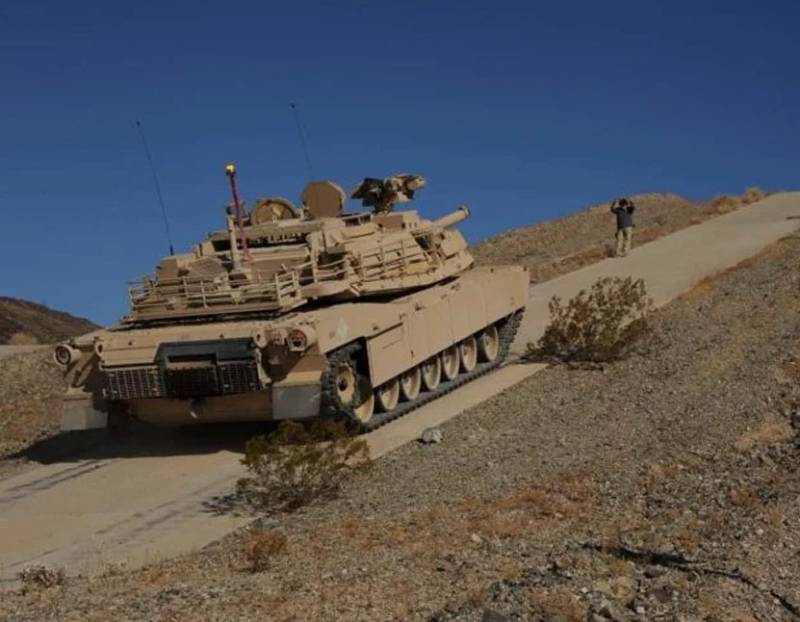 Photo Mark Schauer
It is noted that during the tests the tank passed the test for stability and the efficiency of the fuel system and at various lateral deviations.
An additional check touched the brake system M1A2 SEP V3, fire control electronics, tank gun (for rate of fire).
The test also touched on structural elements that were printed on an 3D printer. Tested Abrams Armor tiles.
Representatives of the test group note that the latest version of the tank implements many built-in diagnostic systems, including modular (removable) tools that can enable the crew to carry out diagnostics in the field - without delivery to the base.
It is noted that the latest version of the Abrams tank has heavier armor, which makes special demands on the suspension.
Rob Wilson:
The purpose of testing is to prepare him for battle. Ultimately, the tank will be in the hands of the military, and we want it to be as perfect as possible, and to work flawlessly.