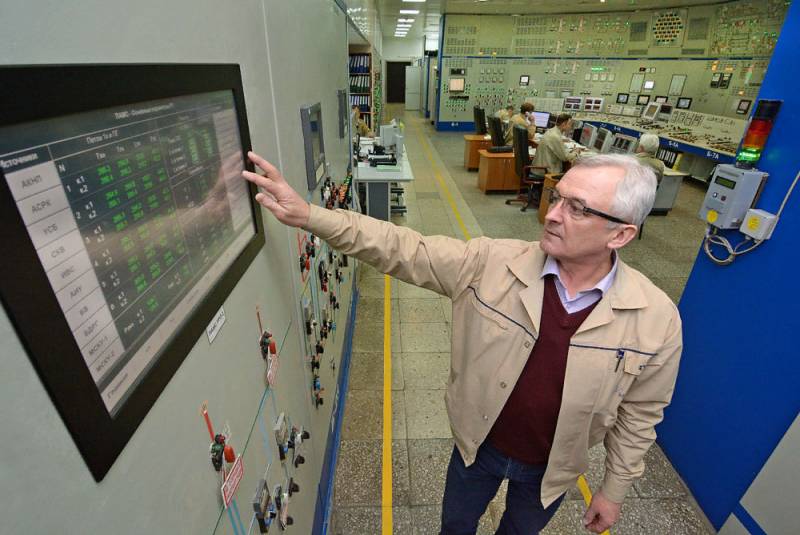 A report was published in Ukraine reporting where nuclear fuel was purchased for its nuclear power plants. Recall that earlier in Kiev they announced the goal of phasing out purchases of nuclear fuel from Russia.
The report says that in the first 9 months of the year, the main purchases were nevertheless in Russia. Russian-made fuel assemblies were imported in the amount of almost 158,5 million dollars - 61,2%. If expressed in absolute terms, then this is about 174,5 tons of nuclear fuel.
The rest, allegedly, Ukraine purchased from Sweden. It is stated that Swedish products for nuclear power plants were purchased in the amount of approximately 100 million dollars. This is about 141 tons of nuclear fuel.
Speaking of "Swedish nuclear fuel", Ukraine refers to fuel assemblies from Westinghouse. In the spring of 2014, Ukraine entered into an agreement with this company, on the basis of which it purchases nuclear fuel produced in Sweden. This despite the fact that at the moment Westinghouse is a company going through bankruptcy proceedings.
The Ukrainian Energoatom continues to use western fuel assemblies in Soviet-designed reactors. Apparently, nobody in the Ukrainian leadership is bothered by the fact that this one does not meet the safety standards for the power units of operating nuclear power plants.