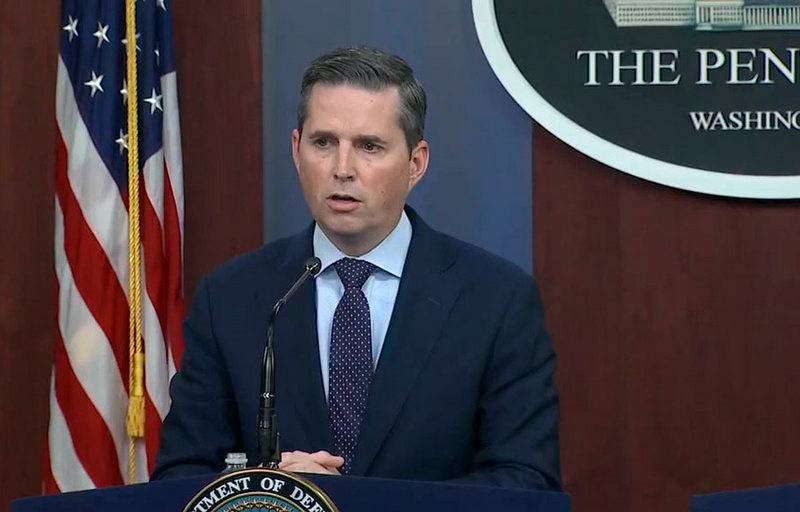 The Pentagon has officially denied earlier information in some media about the alleged decision to withdraw thousands of US troops from the Korean Peninsula 4.
The US military said that the report by the South Korean newspaper The Chosun Ilbo, picked up by other media outlets about the withdrawal of 4 thousands of US troops from the territory of South Korea is untrue. According to Pentagon spokesman Jonathan Hoffman, the US Department of Defense is not even considering the possibility of withdrawing part of US troops from the Korean Peninsula.
On Thursday, the South Korean newspaper The Chosun Ilbo reported, citing a diplomatic source, that the Pentagon is preparing to withdraw one brigade from South Korea, justifying this by saying that negotiations to raise Seoul's share of contributions for Americans in South Korea may end "not as Trump wanted" .
Earlier, the United States demanded that South Korea increase spending on the maintenance of the US military contingent on the Korean Peninsula to 4,7 billion dollars. It was also noted that the United States insisted that South Korea pay the costs of maintaining a number of units of the US armed forces outside the Korean Peninsula.
As previously reported, in the framework of the agreement on assistance and mutual defense between the United States and South Korea, thousands of American troops are located in the country about 28,5. Their maintenance costs the United States 5 billion dollars with South Korea spending a little more than 900 million dollars a year. In September, Washington already demanded from Seoul to increase the cost of maintaining the American army.
Recall that the US Army has been in South Korea since the Korean War 1950-1953.