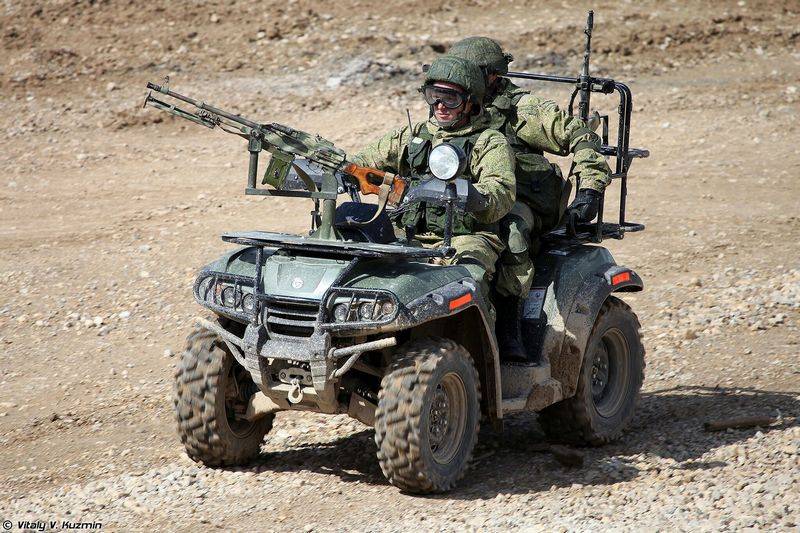 Units of the military police of the Russian Federation will receive ATVs, the first deliveries are expected in 2020 year. This was reported by TASS with reference to a statement by the Deputy Chief of the Main Directorate of the Military Police of the RF Ministry of Defense Major General Vitaly Kokh.
According to the general, the military police will be equipped with ATVs, but not everywhere, but only in those areas where there is a need for their use. Currently, this equipment is being used to supply the military police, deliveries to units will begin next year.
ATVs are not needed everywhere, only in certain areas. Special operations forces are already equipped with them in the north and in other specific regions, and we plan to use them at home. Now they are accepted for supply, and in the future, I think, we will use them as necessary. We assume that in 2020 year
- said the deputy chief.
Koch explained that ATVs are a technique with high traffic and it is planned to use it to perform specific tasks, but not in large quantities. At the same time, the main equipment of military police units, especially in Syria, will remain Typhoon and Tiger armored vehicles.