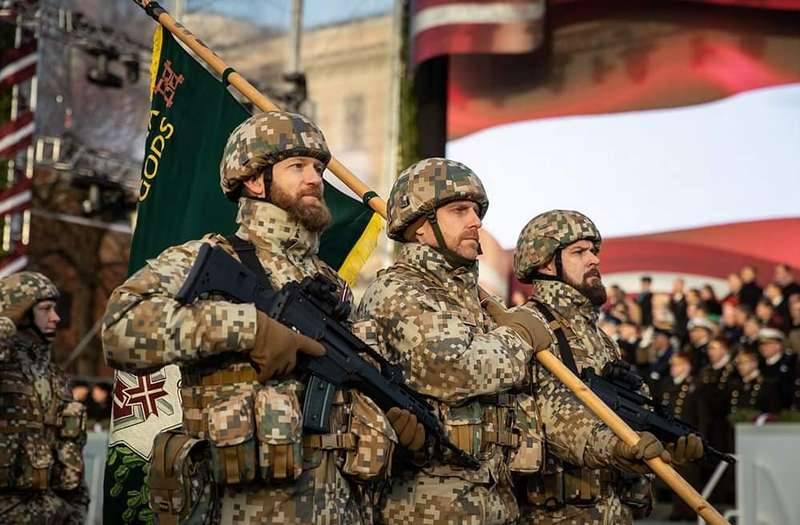 The military parade dedicated to the 101 anniversary of the proclamation of the Republic of Latvia and the 100 anniversary of the Latvian army was held on November 18 this year in the center of the Latvian capital, Riga. It is reported by the Latvian edition of Delfi, citing the Ministry of Defense of the republic.
According to the data provided by the Latvian Ministry of Defense, a total of about 1500 people representing the Republic's armed forces, the Zemstsars (the People's Volunteer Armed Organization, which is part of the National Armed Forces - the "Militia"), police officers, border guards, firefighters and Yaunsars took part in the parade ( paramilitary youth organization). The parade was hosted by Latvian President Egil Levits, Minister of Defense Artis Pabriks and Commander of the National Armed Forces Leonid Kalniньš. Colonel Sandris Gaugers, commander of the mechanized infantry brigade of the land forces, commanded the parade.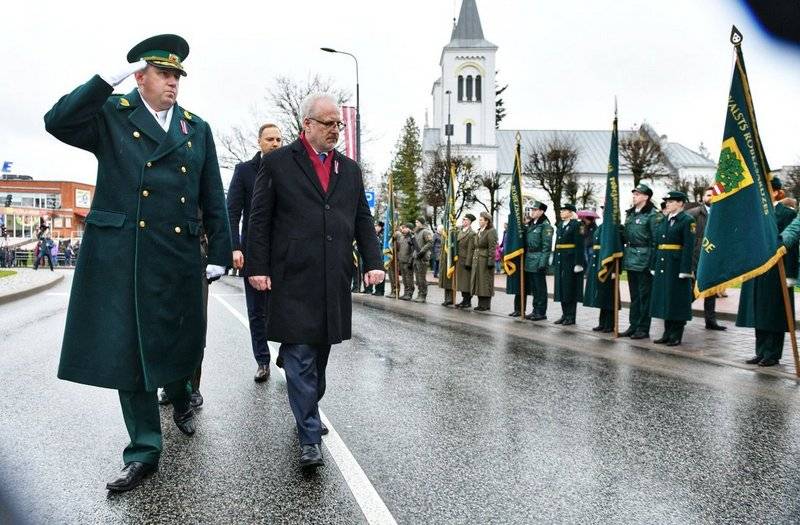 The parade was led by the 3 infantry battalion of the mechanized infantry brigade of the Latvian ground forces, then the troops of the Latvian NATO allies from 14 countries (Albania, Canada, the Czech Republic, Denmark, Germany, Estonia, Italy, Lithuania, Montenegro, Poland, Slovakia, Slovenia, Spain and the USA). After passing the convoys of allies and representatives of the police, border guards and other participants in the parade, the military equipment of the Latvian National Air Force and NATO allies was demonstrated. The parade was completed by Mi-17 helicopters, An-2 aircraft, Agusta Bell 206B and Agusta 109E Power border helicopters. The audience was also shown the F-16 fighter aircraft of Denmark and Belgium, which are on duty in the Baltic sky.