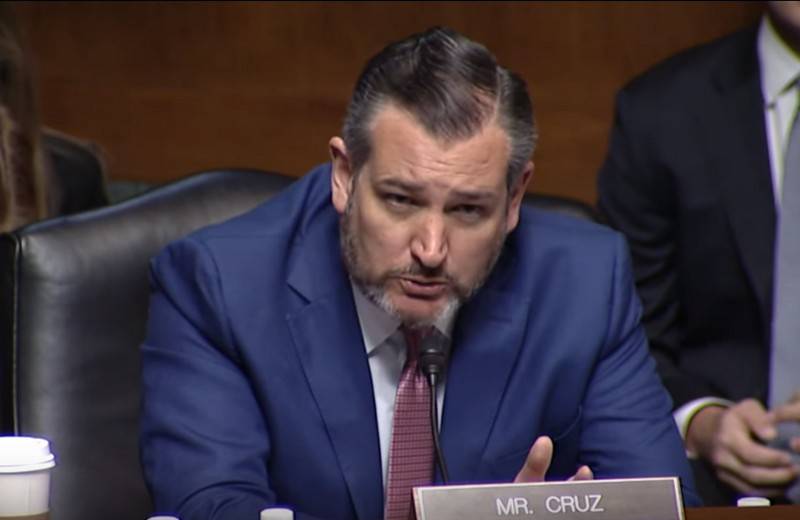 The United States may delay the commissioning of the Nord Stream-2 pipeline for more than a year by imposing sanctions on it. This statement was made by the US Republican Senator Ted Cruz.
According to the politician, the construction of the gas pipeline should be stopped, since after putting it into operation it can bring billions of dollars to "fuel the Russian aggression", as well as cause significant damage to European countries. At the same time, he proposed to supply Europe with gas from "more reliable sources."
At the same time, it will harm Europe as a whole, making Western Europe more dependent on Russian energy, more prone to economic restraint, more prone to economic blackmail. I think that it will be better for all parties concerned if Europe receives energy from sources that will not use it as a way to blackmail
- said the senator, adding that if Europe begins to receive gas from the United States, this will create extra jobs for the Americans.
He proposed a bill on sanctions against the pipeline to introduce restrictions against Nord Stream-2 as part of the CAATSA Act on Countering US Adversaries Through Sanctions. Thus, Cruz is convinced that by taking measures against companies building the gas pipeline, Russia will not be able to complete it, since it does not have "technologies for laying the pipeline along the bottom." In the worst case, he added, the delay in building a gas pipeline would be more than a year.
Earlier, Russian Energy Minister Alexander Novak said that the Nord Stream-2 gas pipeline could be commissioned later this year.