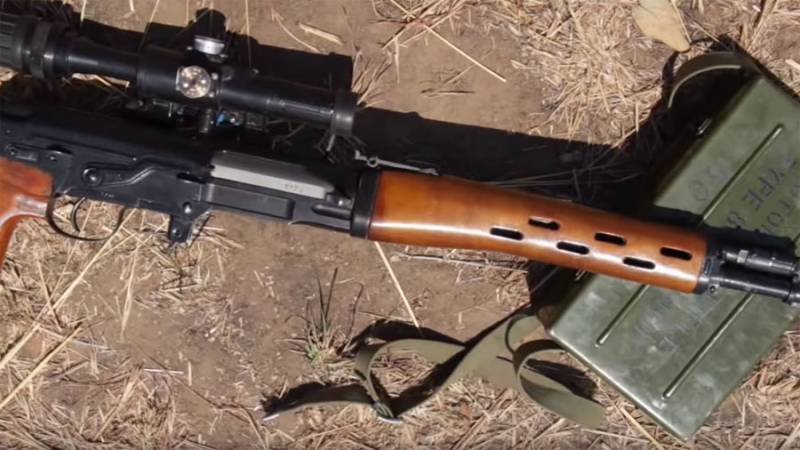 The Indian military command unexpectedly (although typical of India - quite expected) decided to reconsider plans to rearm the troops with new sniper rifles. Recall that earlier in the armed forces of India, it was declared readiness to abandon the SVD "with the transition to a more modern and effective sniper
weapon
».
As it turns out, now in New Delhi they decided to reduce the volume of proposed purchases by more than three times. If initially the planned purchase volumes of sniper rifles were designated at the level of 5720 units and 10 million rounds of ammunition for them, now the Indian media already speaks of 1,8 thousand rifles. 2,7 million cartridges are planned for rifles. Initially, the value of the potential contract was designated at the level of 141 million dollars. The new amount is not announced.
The following fact is noteworthy: when reporters asked the official representative of the Indian armed forces, Aman Anand, to comment on a significant reduction in planned volumes, he said that he could not give any comments on this issue. The reason for this impossibility is not explained.
At the moment, it is known that India, after many months of studying options for the purchase of sniper weapons, was not able to determine a possible supplier. For "study", several units were purchased from various suppliers, including weapons such as the Beretta Scorpio TGT "Victrix". However, after "studying" the Indian Ministry of Defense decided that sniper rifles "do not meet the requirements of the Indian army in a number of ways against the background of its price." The request is traditional: high slaughter range, the presence of progressive optics, low weight and low price. It remains to find a manufacturer that would provide these Indian requests.
In other words, in India there were problems with the abandonment of the SVD, which have been in service since the 1960's. Demands for more modern weapons are too high, including the traditional one - on the localization of weapons production in Indian factories. Many manufacturers are clearly not ready to go for the transfer of production technologies in India with a whole series of other requirements when concluding a contract.