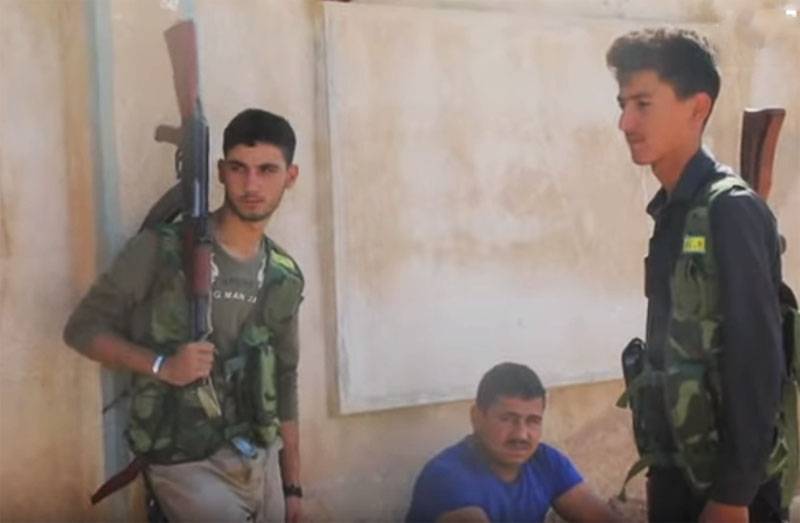 The information of official Ankara finds that the so-called "Syrian" democratic forces "supported" by the USA have not left (and are not going to leave) the 30-kilometer zone in the north of the SAR.
On the resources controlled by the Kurdish armed groups, it is reported that representatives of the SDS attacked an armored car in the area of ​​the village of Ain Issa. After that, Kurdish armed groups entered the village of Al-Aridia and reportedly carried out a "mopping-up" operation.
According to the ANHA resource, the "pro-Turkish fighters" were in the car destroyed by the SDS. We are talking about representatives of the so-called Syrian Free Army (SSA) supported by Turkey. The Kurds said they had eliminated the "8 pro-Turkish militants" in the Gyri Spi area, and it was added that this was a "response to the rocket and mortar attack in the village of Kyzyli" in northern Syria.
Against this background, the same information portal reports on a statement made by representatives of Arab villages in the Kamyshly region. Arab elders allegedly stated literally the following:
We will not tolerate a new Ottoman occupation under the pretext of forming a security territory. Turkish army wants to change the ethnic composition of the north of Syria, strikes civilians, including banned
weapons
.
What kind of "prohibited weapon" is used by the Turkish armed forces is not reported at the moment.
Recall that earlier Ankara accused Washington of an unrestrained promise to withdraw the SDS, YPG / PYD from the 30-km zone at the Turkish borders. I would like to recall the last time Washington fulfilled these "verbally" promises.