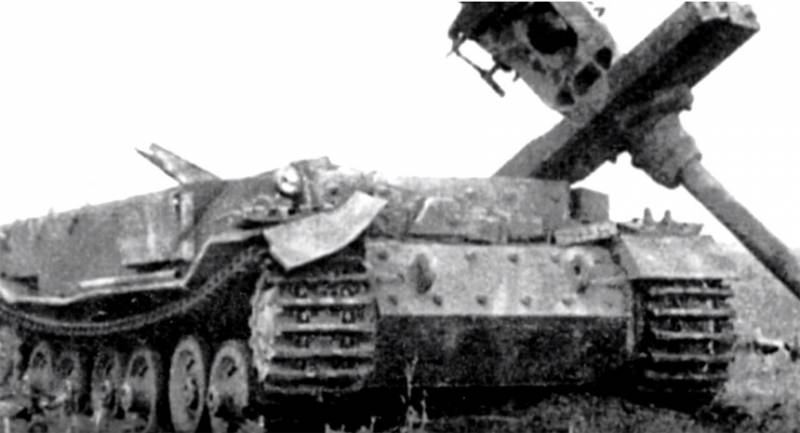 65-ton self-propelled guns "Ferdinand" - one of the menacing weapons of the Nazis during the Second World War. Heavy self-propelled guns began to be produced in Germany after the Wehrmacht first felt on itself what the defeat on the Eastern Front is. The first Ferdinand ended up in the Nazi troops in the 1943 year, and this technique was to show itself in the battles on the Kursk Bulge.
A video is published on the Diodand Youtube channel, which tells about the experience of the German self-propelled guns Ferdinand in battles on the Kursk Bulge, as well as about the shortcomings of this armored vehicle. The German side itself testified to the shortcomings.
In the 1943 certificates of the year, it is noted that the fifth roller is heated due to the influence of exhaust gases, which ultimately led to the evaporation of the lubricant and an increase in the friction force.
It also talks about the weak point of Ferdinand - the area of ​​the rear drive shaft of the fan. On one of the armored vehicles after the battle, the Germans discovered a hole from an ammunition of 7,62 mm caliber. It is noted that the hole "did not lead to any negative consequences." The vulnerabilities of the self-propelled guns "Ferdinandov" include places of grilles above the radiator.
Details about the self-propelled guns "Ferdinand", issued by the Germans in the amount of 91 units, in the video: