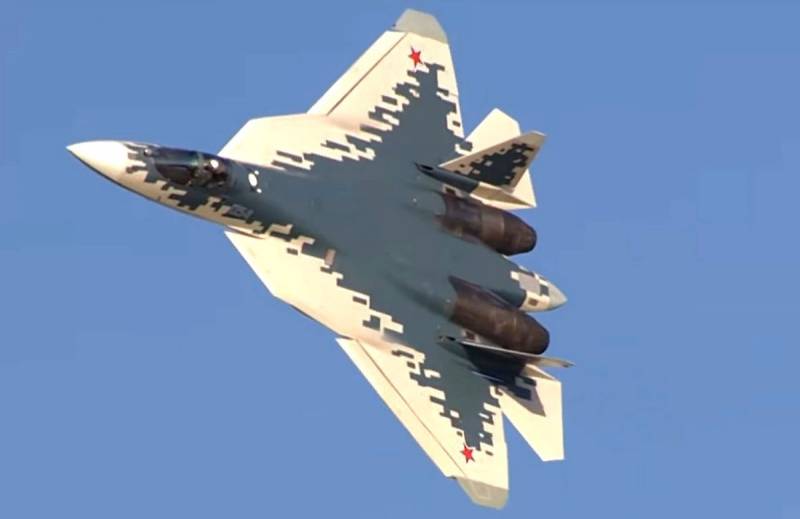 Recently, materials have openly been published in the American media that openly discredit the Russian military aircraft industry. Of course, there are enough problems in the industry, but American publications are not at all like balanced criticism or an attempt to present an objective analysis. In general, the US media flow towards the Russian aviation industry is more like a frank "black" PR, which is aimed primarily at promoting the unfair competition in the world arms market from the United States itself.
Statements by American experts that the Russian aircraft industry is allegedly incapable of creating competitive, high-quality aircraft, commented Honored Pilot of Russia Yuri Sytnik, representative of the All-Russian Public Organization Russian Officers, for Military Review.
According to the expert, the task of the US media is simple: to denigrate, at every opportunity, the Russian fifth-generation fighter Su-57, promoting its F-35 on the world market. To overcome this American pressure, Russia needs to work on improving its latest fighter
Yuri Sytnik:
Need to bring the aircraft to perfection. So that none of the potential customers have any questions for the Su-57. You also need to work on such an important element as after-sales service.
According to the honored pilot of Russia, so far there is nothing wrong with the fact that the Russian Su-57 is not ordered by foreign countries for the needs of its Air Force.
Yuri Sytnik:
There is nothing wrong with that. The plane is still at the stage of a kind of refinement. While this model is being tested, tests are ongoing. Military pilots identify flaws that exist in any new product, so the refinement process from the start of testing can stretch for 3-5 years. Then you can expect the first contracts.