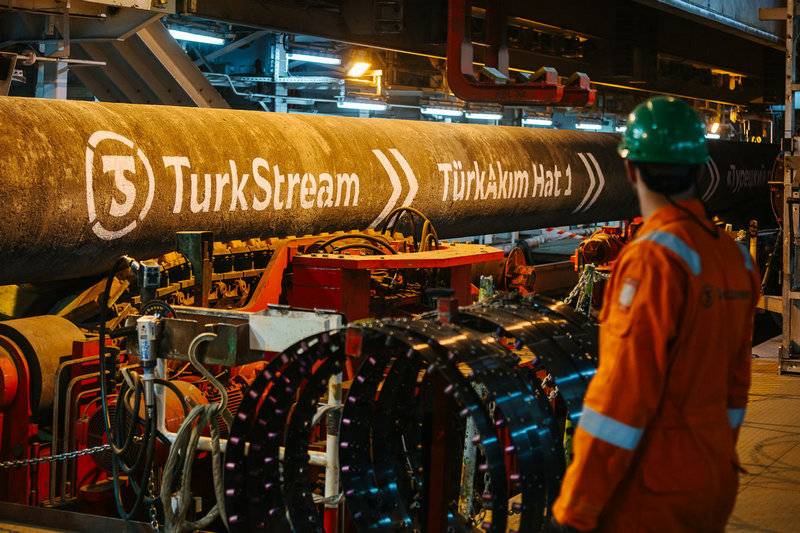 Both lines of the Turkish Stream gas pipeline are filled with gas, Gazprom is completing commissioning work before putting the gas pipeline into operation. This was reported by the press service of the Russian company.
According to the report, Gazprom is completing commissioning at the Turkish reception terminal near the village of Kiyikey, a compressor station on Russian territory, as well as both pipelines of the gas pipeline, are ready for operation. The Turkish Stream is completely filled with gas. The commissioning will take place before the end of this year according to the schedule.
Both lines are currently filled with gas, ranging from coastal facilities near Anapa to a reception terminal located near the village of Kiyikey on the Turkish coast. The Russkaya CS and the landfall section in Russia are ready for operation
- said in a statement.
The 930 km "Turkish Stream" runs along the bottom of the Black Sea from the territory of Russia to the coast of Turkey. Next, a land transit line will be laid to the Turkish border with neighboring countries with a length of 180 km. The power of each thread is 15,75 billion cubic meters. m of gas per year, one line will supply gas only to Turkey, the second - through a new terminal to Europe. Among the bidders for gas are Greece, Italy, Bulgaria, Serbia and Hungary. The first gas deliveries are planned for the end of the 2019 year.