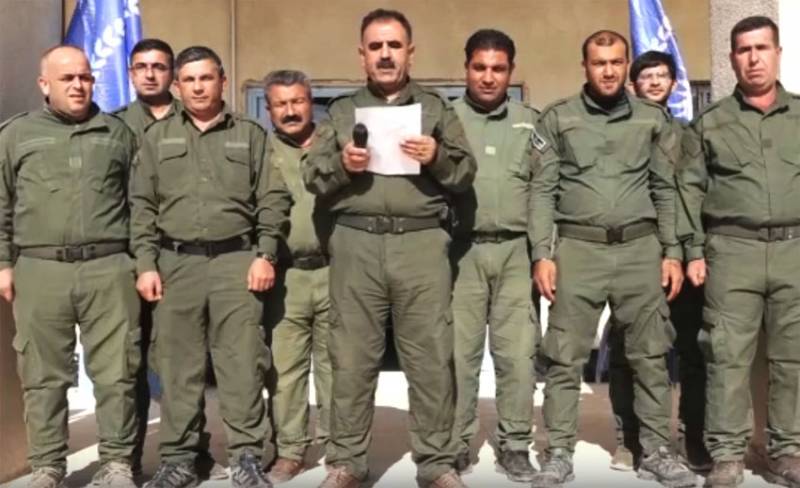 Kurdish police in northern Syria (self-designation - "Frat region's internal security forces") announced a reaction to the actions of a group of people in the city of Kobani with regard to the Russian patrol. We are talking about the actions of provocateurs who, having waited for the appearance of a convoy of Russian military police, threw armored cars with stones and Molotov cocktails.
The command of the said internal security forces made a written statement stating the following:
We regret the aggressive behavior of individual representatives of the Kobani population who threw Russian cars at stones and Molotov cocktails. For our part, we will take all necessary measures in order to guarantee the safe implementation of patrols and the non-repetition of such aggressive actions.
The statement said Kurdish leaders believe in the security guarantees for civilians that were given by Russia in the format of the Sochi memorandum.
According to recent reports, several detachments of the so-called internal security forces (Kurdish police) have already been deployed in Kobani "to ensure the rule of law." It is noted that these units will ensure a stable situation in the region.
From the statement:
We will not allow destabilization of the situation.
The statement was voiced by the Kurdish police command:
About whether there has been a dialogue between the Russian military with representatives of the command of the mentioned Kurdish forces, is currently not reported.