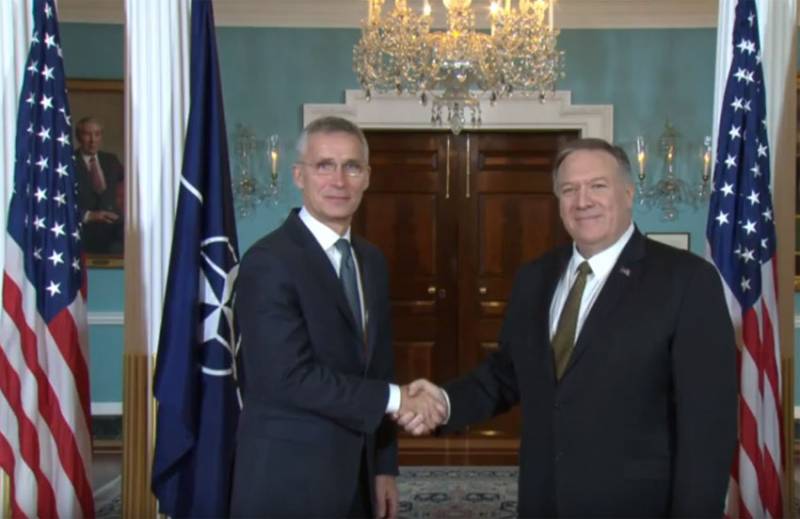 It has long been no surprise that the Secretary General of NATO voiced ideas that are consistent with Washington's interests. This time, the Secretary General of the Western military bloc expressed the hope that outer space would be recognized by the international community as "the sphere of military activity."
Recall that at the moment there is an agreement from 1967 of the year that governs the activities of countries in space. In particular, under the agreement, the participating States have committed themselves to supporting the ban on the placement in outer space of any
weapons
mass destruction.
The United States decided that it was time to terminate this agreement. And in order for the initiative to look like it came from a "broad team", they decided to connect a "talking head" to the case, which Jens Stoltenberg once again made for himself.
From a statement by the NATO Secretary General:
I expect that the ministers will decide on the recognition of outer space as a sphere of military activity at the level of air and ground spheres and cyberspace.
It is important to note that the 1967 treaty of the year, to which the USA, Great Britain and Russia are parties (as the successor of the USSR), does not actually prohibit the deployment of "conventional" weapons in outer space. If the United States promotes the idea of ​​recognizing outer space as a sphere of military activity, then this can mean virtually one thing: use the opportunity to bring weapons of mass destruction to new, in the literal sense of the word, heights.
Russia previously proposed to begin negotiations on the possible expansion of the parties to the agreement on space activities. This is relevant when you consider that today a number of countries (in addition to the original signatories to the treaty) are engaged in space exploration: France, China, Israel, India.
The United States, through the NATO Secretary General, is broadcasting the idea of ​​militarizing outer space without attention to other representatives of the international community and global security issues.