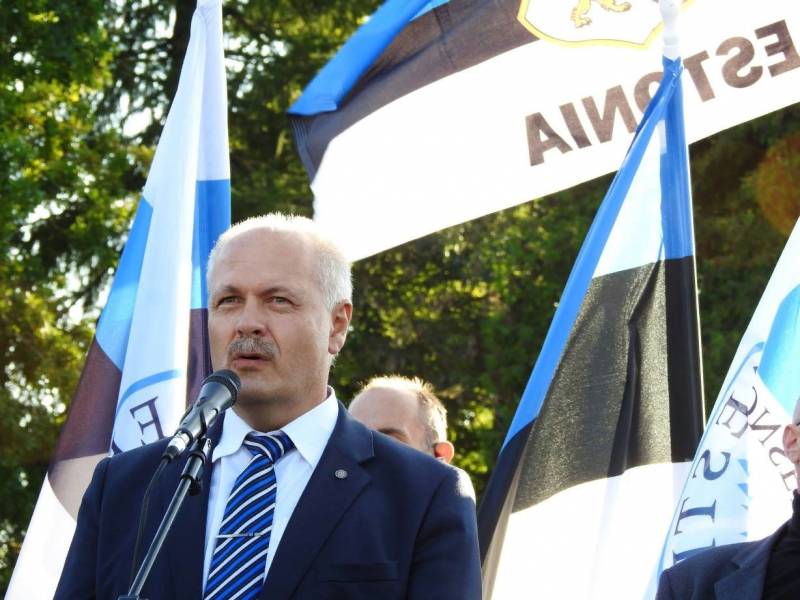 In the former Baltic republics, individual representatives of political elites continue to practice Russophobia amid ostentatious "heroism" with attempts to somehow offend Russia. Something like this can be described by the statement of the Speaker of the Estonian Parliament, Henn Põlluaas. It was about a border treaty between Russia and Estonia.
According to Põlluaas, who published it on his Facebook page, "Estonia has no territorial claims against Russia, it (Estonia) only wants to return its lands annexed by Russia."
Estonian parliamentarian:
Russia annexed about 5% of the territory of Estonia.
At the same time, Põlluaas refers to the so-called Tartu Treaty of the 1920 year. Those areas, which the parliamentarian representing the Estonian conservatives declares, belonged to the Estonian side before the 1940 kind. But after Estonia became part of the USSR, the regions partly became part of the RSFSR, and the Tartu Treaty itself automatically lost its force. Tallinn was reminded of this in Moscow.
In 2005, the border line after lengthy negotiations was agreed by the Estonian and Russian sides. The document was supposed to go through ratification in the parliaments of both countries, but the Estonian deputies unilaterally decided to add words to it about the importance of observing the Tartu Treaty. For obvious reasons, the Russian authorities immediately withdrew their signature, recalling the loss of the legal force by the said agreement a few decades ago - when Estonia, by the decision of its own authorities, voluntarily became part of the USSR, becoming the Estonian SSR.
Põlluaas:
Progress with the Border Treaty can only mean recognition and restoration of the Tartu Peace Treaty and its border by Russia.
According to the Estonian politician, it is within those borders that "all countries" today recognize Estonia. Which countries, according to Pylluaas, are "all countries", the parliamentarian delicately kept silent.
And so they answered the speaker of the Estonian parliament in one of the comments: